Cynthia Hawkins
executivedirector@paxchristichorale.org
www.paxchristichorale.org

Read Profile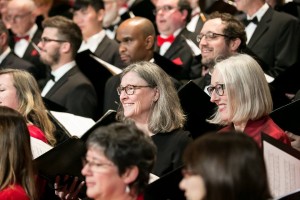 Pax Christi Chorale Christi Chorale delivers stirring performances with great polish and total conviction. Under the leadership of artistic director David Bowser, the award-winning choir aspires to build on its strengths and accomplishments to achieve new levels of performance and audience engagement. Collaborations with outstanding guest artists and partners give audiences and performers a deep appreciation for choral masterworks and new Canadian music.
The Pax Christi Chamber Choir placed first in its category in Choral Canada's 2017 national competition for amateur choirs. We champion great choral music among a diverse community. We have an inclusive philosophy and welcome audience members and choristers from all backgrounds and walks of life.
Pax Christi Chorale has moved its activities online for the 2020/21 season. Visit our website for more information on audition and concert information, or email interim executive director Cynthia Hawkins.