Jason van Eyk
416-322-5928, x326
music@azrielifoundation.org
https://azrielifoundation.org/our-priorities/music-arts/

Read Profile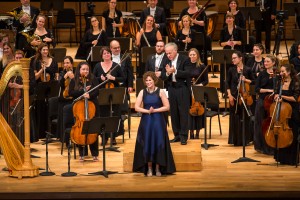 The Azrieli Foundation improves the lives of present and future generations by focusing its funding in education, research, healthcare and the arts. In addition to strategic philanthropic investments, the foundation operates a number of programs including the Azrieli Prize in Architecture, the Azrieli Fellows Program, the Azrieli Science Grants Program, the Holocaust Survivor Memoirs Program and the Azrieli Music Prizes.
Established in 2014, the biennial Azrieli Music Prizes (AMP) offer opportunities for the discovery, creation, performance and celebration of excellence in concert music composition. Two international prizes focus on new Jewish music; a third celebrates creating new Canadian music. Submissions are accepted from composers of all faiths, ages, backgrounds and affiliations and evaluated by two expert AMP juries.
All three winning composers receive a $50,000 CAD cash prize and are invited to participate in: the rehearsals and performance of their winning works at the AMP Gala Concert; subsequent international premieres; and the recording of their work for a future commercial release.