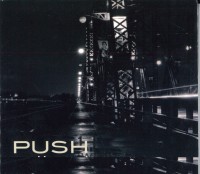 Each year in Toronto and environs a handful of homegrown stars hold sway – and happily for fans there's more than a handful of up-and-comers trying hard to dislodge them. One such talented wannabe is pianist Matt Newton, who displays his wares on Push (Firetown Music 905 www.mattnewton.ca) in a quartet setting on eight tunes. He's a cooler version of keyboard ace Jacky Terrasson (whose newest album is also titled "Push") as he takes the risky debut route highlighting his own material, but the Ottawa-born grad of the U of T jazz program is in good company with slick tenor Petr Cancura, bass Mark McIntyre and always-busy drummer Ethan Ardelli. The leader allows plenty of space for colleagues, especially his hornman's clean, confident lines and the tuneful bassist supporting his neat single-note runs, disciplined explorations and carefully crafted notions with inventive ideas of their own. The title song is a knotty piece with subtle rhythms that gives a sense of the emerging group persona, Ardelli kicks off Where To? with style, the impressionistic soundscape that is Blue (the colour) is a delight while elsewhere music flows and ebbs appealingly (note Tides Of The Mainland).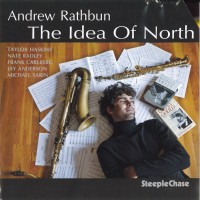 Expatriate Andrew Rathbun is a skilled factor in the contemporary New York scene, but still loves his homeland – and shows it. In the past he's used Margaret Atwood poetry as his muse, and now it's Glenn Gould who in the 1960s made a CBC documentary titled The Idea of North. That's led to The Idea Of North (Steeplechase SCCD 31695  www.andrewrathbun.com), an eight-track portrait of Canada that updates Oscar Peterson's Canadiana Suite. It includes Rathbun's versions of Wayne Shorter's whispering Teru and a work by Gluck, but the rest is original sophisticated images, highlighting his great, always probing sax sound, five smart comrades including excellent trumpeter Taylor Haskins and precise pianist Frank Carlberg, plus stellar use of counterpoint. Rathbun has a unique way of putting elements together that work well on tunes like Arctic, December and Harsh by employing supple approaches that are vigorous but not overstated and fascinating, well-executed ideas. Rockies is just one seriously catchy piece on a recording well worth seeking out.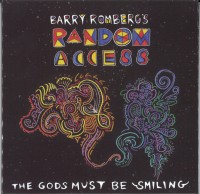 It's the tenth anniversary of tough-minded improvisers Barry Romberg's Random Access whose streamlined line-up is in fine fettle on The Gods Must Be Smiling (Romhog Records 119 www.barryromberg.com). This time out drummer Romberg leads regulars Rich Brown (bass) and Geoff Young (guitar) but has added power keysman Robi Botos to crank up the usual tension. It works; the mood established quickly with the rockish, spooky romp 1st Things First that keeps building while mixing in whimsical exchanges and Botos examining his inner Joe Zawinul. Yet these free pieces always somehow stay in the groove, fuelled as ever by bucolic drumming with unexpected accents. A Christmas Song is raucous with intricate rhythm rather than seasonably sappy and while the title track is penned for Romberg's young son its extreme romanticism changes before halfway to extreme craziness punctuated by squealing guest saxes. Lowell's Bowel is a three-parter, the first with Young's questing dominating, the second with tenorman Kirk MacDonald seeking a personal whirling grail and the third with hard-driving sax pursued hotly by rumbling electric bass. The closing Epilogue is a Botos solo taped live at Humber with drums bookending.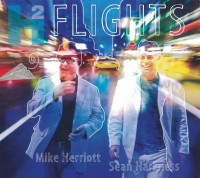 Perhaps it's the current economics of the business, but jazz duo discs seem to be on the increase. One interesting find is a collaboration between Canadian flugelhorn player Mike Herriott and American guitarist Sean Harkness, a session democratically divided with half the 10 originals recorded in Toronto, half in the Big Apple. The result is Flights: Volume One (www.mikeherriott.com) which is said to be the first of many more joint ventures. That's good news, because Toronto-based Herriott's horn and Harkness's strings work on a very intimate basis, with elegant sounds abounding in an overall easygoing vibe – not an easy listening vibe, but one that commands attention be paid to the polished accomplishments of the performers. Four of the original tunes benefit from Toronto mainstays Jim Vivian (bass) and Kevin Coady (drums) joining in, while trombonist Mark Miller adds sonorities to Leap Year. There's much sleek unison playing, almost always followed by soloing that's very impressive technically with attention carefully paid to varying melodic line in an ongoing, alert dialogue of musical opinion. Just two instruments does tend to limit possibilities however, and thus the emphasis logically leans more to restraint than abandon while sometimes what's mellow is overdone. Yet H2 (their designation) does produce excellent chamber jazz.