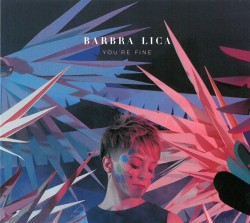 You're Fine
Barbra Lica
Justin Time JUST 260-2 (justin-time.com/en/profilArtist/404)
Barbra Lica is on a songwriting and album-releasing tear. Her fifth CD in six years has just come out and it's populated by all original songs, almost all written or co-written by Lica. For this album, she travelled to the mecca of American music, Nashville, where she collaborated on songwriting, enlisted players and recorded tracks, all under the tasteful oversight of Toronto bassist and producer Marc Rogers. So while this album is a bit of a departure from Lica's previous jazzy records, it's still true to her signature, sunny style. Even when she's singing about heartbreak and longing, such as in Everybody Else, you need to listen closely to know it, since the songs are so consistently upbeat.
Besides Lica's pretty, lithe voice, guitars are the stars of You're Fine courtesy of Tom Fleming and Nashville session players Paul Franklin and Wanda Vick Burchfield, whether it's the acoustic on the opening track Before I Do, which sets the tone for the album with its lovely simplicity, or the pedal steel, dobro and mandolin that enrich a number of the tracks. Heck, a banjo even makes an appearance on one song (Jolie Oiseau)! Joel Visentin's keyboard work deserves mention as it subtly supports throughout the album then shines on the closing track, When I'm Gone, a lovely lilting number featuring piano and the instrument that's most dear to this reviewer's heart, accordion. Aaahh.