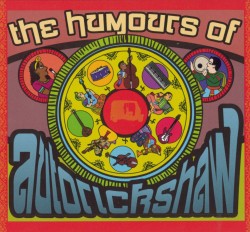 The Humours of Autorickshaw
Autorickshaw
Tala Wallah Records TW 005 (autorickshaw.ca)
The JUNO-nominated world music ensemble Autorickshaw's delightfully exciting fourth album is a rich record of a particular transcultural Toronto musical masala. Make no mistake; The Humours of Autorickshaw is no parochial product however. Rather its achievement resonates across other communities of musicians forging other new musical hybrids. In its ambitious aspirations—adventurous genre mixings, and in some of its lyrics touching, contentious reaches of the human condition—it will resonate with select global audiences.