Because of Billie
Molly Johnson
Independent 253787133
(mollyjohnson.com)
Coming Forth By Day
Cassandra Wilson
Legacy 888750636225
To Lady With Love
Annie Ross; Bucky Pizzarelli; John Pizzarelli
Red Anchor Records CAP1047
Reviews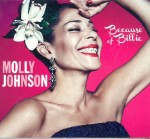 Known for her conversational approach to singing and a voice both raspy and authoritative, Molly Johnson has been aptly compared to Billie Holiday; Because of Billie is her response to that compliment. On this heartfelt tribute, the Toronto native recalls Holiday in her heyday, swinging with sparkling intelligence and digging deeply into every lyric. Fans of the original versions will likely enjoy this straight-ahead set, exquisitely arranged by bassist Mike Downes and featuring some of Canada's finest jazz players, including pianist Robi Botos, whose solo on What a Little Moonlight Can Do invites repeated listening. Johnson and the band have some fun on an extended version of Them There Eyes, manage a memorable take on the iconic Strange Fruit and take some exciting liberties with Lady Sings the Blues and Now or Never, both tunes co-penned by Lady Day herself. Proceeds from the album go to the Boys and Girls Clubs across Canada.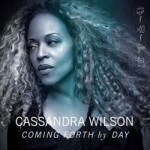 Reminiscent in scope of Holiday's penultimate Lady in Satin, Coming Forth By Day was produced by Nick Launay of post-punk experimental rock outfit the Bad Seeds. While ardent swing-era traditionalists might be less than impressed, loyal fans of Cassandra Wilson will not be surprised by this audacious project, especially since it was made possible by a triumphant crowdfunding campaign. Wilson's witchy contralto finds itself nestled within Van Dyke Parks' haunting string arrangements, augmented further by Robby Marshall on reeds, guitarists Kevin Breit and T Bone Burnett, and original members of the Bad Seeds on bass and drums. Songs such as All of Me and The Way You Look Tonight are stripped of their swing feel, but not their poetry. The effects are melancholic and mysterious; miraculously, it all works. More appealing with each listen, this album is a fascinating, courageous work of art that captures Holiday's spirit. This is intoxicating music that begs to be turned up.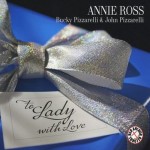 In the prime of her career Annie Ross possessed one of the most elastic voices in jazz. Uniquely suited to the intricacies of bebop, her horn-like instrument back in the day was skyscraping in range and weapon-like in precision. A half-century later, decades of hard living and the inevitabilities of time have transformed this mythical vocalist, actress and lyricist down to human size. A real-life friend of Billie Holiday, on To Lady With Love the frail 84-year-old Ross bares her naked heart for the listener in a fashion Lady Day would have treasured. The minimalistic accompaniment of phenomenal father/son duo Bucky and John Pizzarelli adds immensely to the album's musical intimacy. On torch anthems such as It's Easy to Remember and I'm a Fool to Want You phrases sting like iodine on a fresh wound. This unforgettable album was, without a doubt, a cathartic experience for Ross. Listen with headphones and you might cry, too.