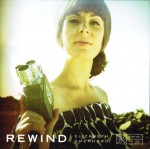 Rewind (linus 270155) is Elizabeth Shepherd's first CD devoted to standards, but they aren't everybody's standards; rather they're a carefully if quirkily chosen personal selection, including French chanson (Pourqois tu vis), art song (Kurt Weill's eerie Lonely House) and jazz tunes (from Lionel Hampton's Midnight Sun to Bobby Hutcherson's When You Are Near, the latter with Shepherd's own lyrics). It's a deeply involving album — there's an insistent intimacy in Shepherd's light, high voice and her subtle combination of the articulated and the withheld. The matching of voice to band is perfect — Shepherd herself plays various pianos, beatbox and "tuned mixing bowls and muted pestle" — with consistently deft arrangements. Highlights include Poinciana, with Reg Schwager's lilting guitar accompaniment, and the soul jazz classic Sack of Woe with Andrew Downing's plucked cello and Shepherd's period Wurlitzer electric piano.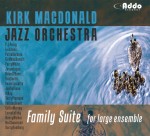 Toronto saxophonist Kirk MacDonald is doing a fine job of maintaining the modern big band tradition. His last recording Deep Shadows was a 2012 JUNO nominee and he's followed it with another performance by his Jazz Orchestra, Family Suite for Large Ensemble (Addo AJR013). Here trombonist Terry Promane has taken on the challenge of arranging MacDonald's 2008 quartet album Family Suite for an 18-piece band, emphasizing brass lustre with five trumpets and four trombones. Promane successfully adopts MacDonald's complex original lines to the weightier textures, burnishing them with greater emotional depth, and MacDonald the soloist is clearly inspired anew. The quality of the writing is emphasized by the performances of an all-star band that includes alto saxophonist P.J. Perry, guitarist Lorne Lofsky and trumpeter Kevin Turcotte.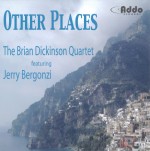 Pianist Brian Dickinson wears his influences on his track list, opening his Other Places (Addo AJR011) with a blazing and percussive Unreal McCoy and a harmonically complex Shorter Days, clear homages to Tyner and Wayne respectively. The CD might not win awards for originality, but it could for sheer drive, featuring the intense Boston tenor saxophonist Jerry Bergonzi — a master of a later John Coltrane style in which rapid, convoluted phrases are driven by a tight vibrato and a slightly gravelly tone. The rhythm section of bassist Jim Vivian and drummer Steve Wallace is up to the task and the result is charging, inspired music. Dickinson's Tagine demonstrates the pianist's rhythmic invention, an expansive take on a North African theme.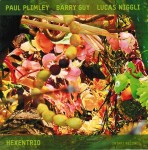 Hexentrio (Intakt CD 205) presents Vancouver pianist Paul Plimley in outstanding international company, with English bassist Barry Guy and Swiss drummer Lucas Niggli expanding the idea of the piano trio. The methodology is free improvisation but there's no limit to the styles or technique of the music, a brilliant tapestry of 17 short pieces that moves from dramatic three way conversations — like the tumultuous Flo Vi Ru and Railways Rear Viewed in Magic Mirror that bracket the program — to dreamlike epiphanies and spontaneous chromatic rhapsodies. Plimley is an improviser of rare resourcefulness and in this company he is able to launch tonal systems at will, assured of empathetic and apt response. Niggli possesses an aggressive approach and an ability to suggest multiple rhythmic environments, while Barry Guy is simply the most articulate bassist a piano trio might have, embellishing the brilliant tradition launched by Scott La Faro with Bill Evans over 50 years ago.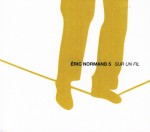 More than 500 kilometres northeast of Montreal on the St. Lawrence River, Rimouski might strike you as an unlikely spot for cutting edge free improvisation, but you wouldn't be accounting for the resourcefulness of electric bassist Éric Normand whose quintet mixes Montreal visitors with Rimouski residents. Sur un Fil, released on the Italian label Setola Di Maiale (www.setoladimaiale.net), matches Jean Derome (on flute, alto saxophone and birdcall) and Michel F Côté (drums and feedback) with James Darling (cello) and Antoine Létourneau-Berger (vibes and cymbals). The mood is avant-garde chamber music, with subtle textures set up by Normand's compositions expanded with a free hand by everyone in the band, from glittering vibraphone to sometimes squalling saxophone, creating a music that can be as elemental as Rimouski's rocky shore or as abstract as a composition by Boulez.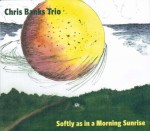 Alto saxophonist Brodie West has spent substantial time with the celebrated and whimsically independent founders of Amsterdam free jazz, studying with composer Misha Mengelberg and playing with drummer Han Bennink. West in turn has developed his own distinct approach. When West turns to standard forms, he does so with a lyrical directness reminiscent of Lee Konitz and free of the polish and rote learning that often compromise contemporary mainstream approaches. That approach is in high relief with the Chris Banks Trio on the unusual Softly as in a Morning Sunrise (S/R www.chrisbankstrio.blogspot.ca) as West, bassist Banks and pianist Tania Gill play standards and older jazz tunes from Jitterbug Waltz and Undecided to Soul Eyes. The absence of drums emphasizes an intimate and deliberate dialogue and the genuine spirit of improvisation.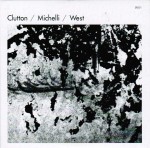 Another side of West is apparent on Compound Eyes (S/R www.cluttonmichelli-west.blogspot.ca) by the trio of Clutton/Michelli/West, with the emphasis on a minimalist style of improvisation that often matches West's repeating whistles and vocal smears with bassist Rob Clutton's pulsing, repeating figures and drummer Anthony Michelli's spare accents and subtly insinuated grooves. It's fresh and challenging work, and even here West manages to reference the tradition, inserting an attenuated phrase from What's New? in the title track.