As I sit down to write this column in Toronto, there is a gala performance taking place in Montreal celebrating the winners of this year's Azrieli Foundation music composition prizes. Kelly-Marie Murphy is the winner of the 2018 Azrieli Commission for Jewish Music. This is the second time that the Foundation has awarded the $50,000 prize – the largest of its kind in Canada – which is granted to a Canadian composer based on a proposal for a new work which expresses an aspect of the Jewish experience with "the utmost creativity, artistry and musical excellence." Established by the Azrieli Foundation in 2015, the biennial Azrieli Music Prizes (AMP) also include a $50,000 international prize, granted to the composer of the best new major work of Jewish Music written in the last ten years.
Murphy's new work, a double concerto for cello and harp, explores Sephardic music and how it impacted other cultures as the diaspora settled in Morocco, Tunisia and parts of Europe. "What fascinates me is how music travels, and how it can subtly influence cultures throughout its journey," says Murphy, who drew from Sephardic folk and liturgical melodies for the new concerto. Murphy adds: "The Azrieli Foundation has created a wonderful opportunity to encourage Canadian composers to write significant works on a grand scale."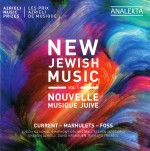 This is certainly true for Brian Current, winner of the inaugural AMP in 2016, whose proposal was to write an extended cantata based on the Zohar (Book of Enlightenment), "the most central book of the Kabbalah and the most mysterious of Jewish mystical texts." I am sure that it is no coincidence that Analekta has just released New Jewish Music Vol.1 (AN 2 9261 analekta.com) featuring that commission, Seven Heavenly Halls, and the Klezmer Clarinet Concerto by young Belarus-born Wlad Marhulets, winner of the international prize that year.
In the interests of full disclosure, I must declare that I know Brian well, and he has served on the board of New Music Concerts, where I have been general manager for many years. He is an integral part of the re-visioning of the organization as it embarks on its second half-century of activity and in the coming years will share artistic direction duties with founder Robert Aitken. Current says that he became interested in the Zohar, particularly its reference to "Seven Heavenly Halls," while researching texts for The River of Light, a large-scale oratorio in six parts that will explore the subject of transcendence in a variety of religious and cultural traditions. Seven Heavenly Halls is a dramatic work, almost operatic in scope, for solo tenor (Richard Troxell), (unnamed) chorus and orchestra (Czech National Symphony Orchestra under the direction of Steven Mercurio). It is an exceptionally well-crafted work, with impeccable balance between soloist – busy throughout – chorus and orchestra, with a wealth of well-chosen colours which support the vocal writing, never masking the texts so carefully prepared by Current's librettist Anton Piatigorsky from translations by Yehoshua Rosenthal. I find the concept of a prize rewarding an outline rather than a finished work to be intriguing, especially considering this it the largest composition prize in Canada. Congratulations to both Sharon Azrieli of the Azrieli Foundation for conceiving the award, and to Current for bringing the proposed work to such dazzling fruition.
As mentioned, the CD also includes the other 2016 winning work, Marhulets' Klezmer Clarinet Concerto composed in 2009. The composer says "Klezmer music came crashing into my life when, as a 16-year-old living in Gdansk, my brother Damian brought home a CD by a band called Klezmer Madness, featuring clarinetist David Krakauer [the soloist here]. This was music that was so boldly Jewish, so full of wild energy that a kind of madness enveloped my senses as I listened to it… I decided to become a musician on the spot." Five years later, having moved to New York, Marhulets met Krakauer and the result was this whirlwind work that draws on not only the Klezmer tradition, but also jazz, funk and hip-hop. This dazzling album is completed with a touch of history, Lukas Foss' Song of Songs (1947) sung by Sharon Azrieli. All in all, a fine addition to the Analekta catalog.
This just in: At the recent gala it was announced that the Azrieli Foundation will add a third $50,000 prize to its roster for the next round in 2020. The Azrieli Canadian Prize, open to Canadian composers only, will be based on proposals for a new large-scale work exploring specifically Canadian themes. With added performance guarantees, recording and residency benefits, the prize will be worth some $200,000 in all. Applications begin in February 2019.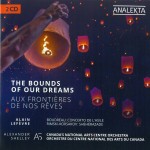 Another Analekta disc, The Bounds of Our Dreams (AN 2 8874-75) is the latest from Canada's National Arts Centre Orchestra and director Alexander Shelley. It also includes a significant recent Canadian work, Concerto de l'asile (Asylum Concerto), by Walter Boudreau. Composed at the request of pianist Alain Lefèvre, the work pays homage to Québec poet, playwright and co-signer of the seminal Refus global manifesto that played such a large part in the Quiet Revolution, Claude Gauvreau. Boudreau is best known as the conductor and artistic director of the Société de musique contemporain du Québec (since 1988), but is a significant composer in his own right with more than 60 concert works and 15 film scores to his credit. The award-winning Lefèvre has devoted his energies to promoting the music of child-prodigy André Mathieu (1929-1968), known as Québec's "Mozart" (although his virtuosic music had more in common with that of Rachmaninoff than with the Classical era). There are touches of this Romantic sensibility in Boudreau's expansive (45-minute) concerto, perhaps surprising from such a champion of contemporary music, no stranger to the extremes of the avant-garde. The work is in the traditional three-movement form, here referring to different aspects of Gauvreau's troubled life. The first, Les oranges sont vertes (The Oranges are Green), refers to Gauvreau's final work, published posthumously in 1972. It starts with a flourish that sets the stage for an extended movement where the soloist and orchestra are seemingly at odds throughout, and ends with a cadenza representing the poet's descent into madness. The gentle second movement, St-Jean-de-Dieu, depicts a time of heavy sedation (and shock therapy) spent in the asylum of St-Jean. The final movement was inspired by Gauvreau's chef-d'oeuvre, La charge de l'orignal épormyable (The Charge of the Expormidable Moose) which received its English language premiere by One Little Goat Theatre at Taragon Theatre in May 2013. Like the play, Boudreau's concerto is formidable, and Lefèvre, clearly in his element, is in perfect form.
The 2-CD set opens in a welcoming fashion with a sparkling performance Ravel's Pavane pour une infante défunte in which the orchestra shines. The second disc is devoted to Rimsky-Korsakov's Shéhérazade with impeccable solo work from concertmaster Yosuke Kawasaki. I see that the orchestra has grown over the years from its classical model of 50-some players to a current total of 80, big enough to tackle these large Romantic works, which it does with convincing agility and aplomb under Shelley's direction. This is their fourth recording for Analekta with Shelley at the helm, each of which has included new significant Canadian repertoire. Finally, or perhaps once again after an extended hiatus, we can celebrate the (C)NACO as a truly national orchestra. Accolades all around!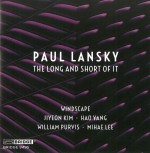 Beginning in the mid-1960s, Paul Lansky was among the first to experiment with the computer for sound synthesis. Until the mid-1990s, the bulk of Lansky's work was in computer music, for which he was honoured in 2002 with a lifetime achievement award by SEAMUS (the Society for Electroacoustic Music in the United States). The first time I heard his music was thanks to my WholeNote colleague and former CBC radio producer David Jaeger, sometime in 1985 on his program Two New Hours. It was a brilliant piece titled Idle Chatter, in which the composer had used computer synthesis to mimic the sound of the human voice, or actually a room full of human voices, and created the babble of a crowd in which you could swear you heard actual words and syntax. It's available on YouTube and if you've not heard it, it's well worth the search.
Since 2004 Lansky has concentrated on instrumental composition without any electronic involvement, as witnessed by the latest of some two dozen recordings on the Bridge label, The Long and Short of It (BRIDGE 9495 bridgerecords.com). In the notes Lansky states that the music contained here, although recently composed, relates to his earliest musical experiences at the High School of Music & Art in Manhattan, playing folk guitar (with some classical studies) and later the French horn. He achieved quite a high performance level with the latter and for a time was a member of the Dorian Wind Quintet. It is with a wind quintet that this disc begins, the title work performed by Windscape. It is an extended work inspired by the third-movement Adagio of Mozart's Serenade for Winds K.361, passing through a number of moods and colours, at some moments reminiscent of the busy chatter of the electronic piece I mentioned above. Talking Guitars uses the metaphor of a conversation to characterize a dialogue between the two instrumentalists, although it is much more lyrical than the busy computer chatter I keep mentioning. It is performed by the brilliant young guitarists, Jiyeon Kim and Hao Yang. Pieces of Advice for horn and piano was written for William Purvis and Mihae Lee. The suite consists of "character studies," with the following performance instructions for the five movements: "Be Mysterious," "Be Proud," "Be Patient," "Be Annoying" and "Be Insistent." It quite effectively depicts all these moods and is beautifully realized by its dedicatees. It seems whatever the genre, Lansky's music continues to attract and satisfy.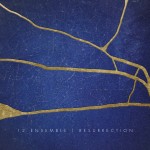 I cannot remember when I first heard the music of Polish composer Witold Lutosławski, but I do know that I was thoroughly enthralled by the time I had the great pleasure of meeting him thanks to New Music Concerts back in 1993, before I was directly involved with the organization. On that occasion he was in Toronto to conduct what would turn out to be his last concert – he died just a few months later of cancer. The live CBC recording was released as an independent CD by New Music Concerts and later reissued by Naxos (8.572450). Needless to say I was pleased when I received a new CD by 12 Ensemble, one of the UK's leading string orchestras, which features Lutosławski's Musique funèbre. Composed in 1958 and dedicated to the memory of Béla Bartók, it was the last traditional work he composed before incorporating aleatoric principals into his writing, although it does employ 12-tone techniques. It is a moving work, suitably dark, and is here performed with distinction. The group, known for performing without a conductor, has a homogenous sound and an innate sense of ensemble. The Lutosławski is followed by Ulysses Awakes by John Woolrich, which seems to rise from the shadows of the Lutosławski, and perhaps gives rise to the album's title Resurrection, released on the new Sancho Panza label (SPANCD 001 juno.co.uk/labels/Sancho+Panza). It grows gradually and with an almost medieval, plaintive solo melody fades again. This is followed by Kate Whitley's Autumn Songs, with whirling glissandi and quiet tremolos in the ensemble once again, and a gentle, soaring melody rising above. The final work, by far the longest, takes us full circle with American rock guitarist Bryce Dressner's Response Lutosławski, a moving homage commissioned by the National Audiovisual Institute of Poland. The five-movement work explores various thoughtful moods and shows a command of the string orchestra idiom, without a hint of Dressner's pop-music roots. This perfect bookend completes a stunning debut for both this impeccable ensemble and a new label.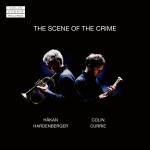 I was skeptical when I first came across the disc The Scene of the Crime featuring Colin Currie and Håkan Hardenberger (Colin Currie Records CCR0002 colincurrie.com). I was not convinced that the combination of percussion and trumpet could sustain interest over the duration of an entire CD. But sustain it does, in many intriguing and satisfying ways. In the words of Currie, "The duo with Håkan Hardenberger is my musical safe space for maximum risk-taking. From my earliest point of connection with this most regal of musicians, what entranced me was the fearless audacity of the endeavour. Envelopes pushed, or simply reinvented, boundaries moved and canvasses recast." They do this through interpretations of some striking repertoire, from André Jolivet's 1971 Heptade with its unpitched percussion instruments, through Joe Duddell's Catch (with Currie on marimba) and Tobias Broström's use of gongs and vibraphone in Dream Variations, to Daniel Börtz's mystical Dialogo 4 which begins in near silence, and the title track, Brett Dean's 2017 composition ... the scene of the crime... written especially for the duo's "skill and infectious drive, scored for trumpet, flugelhorn and drum kit." The album never loses its grip on the listener's attention. A resounding achievement!
We invite submissions. CDs and comments should be sent to: DISCoveries, WholeNote Media Inc., The Centre for Social Innovation, 503 – 720 Bathurst St. Toronto ON M5S 2R4.
David Olds, DISCoveries Editor
discoveries@thewholenote.com