I had a great musical visit with my good friend Ted a couple of weeks ago and he took the opportunity to show off his marvellous guitar collection. Ted has so many fine guitars that I didn't even bother to pack one of my own for the overnight visit. Of particular interest to me was his recently acquired Larrivée 12-string, but this turned out not to be the one that impressed the most. His pride and joy is a finely hand-crafted Lowden six-string instrument with the most incredible resonance, and perfectly balanced dynamics from the quietest to the loudest range, not to mention some extremely artistic inlay over the neck and body of the guitar. It is probably the finest instrument I've ever had the privilege to play, and it answered the question that always pops to mind when I hear one of the masters playing: How do they get that gorgeous sound? Well of course it has a lot to do with impeccable technique, but also it seems, with the quality of the instrument itself.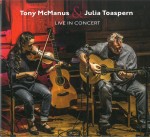 Speaking of masters, Celtic guitarist Tony McManus (Scottish-born with Irish heritage), who has made his home in Elora for the past dozen years, is exactly that. His reputation is such that the prestigious Maryland-based custom guitar manufacturer PRS has produced a signature Tony McManus Private Stock Acoustic guitar line, one of which, not surprisingly, is featured on his latest release Live in Concert with multi-instrumentalist Julia Toaspern (CDTRAX405 felicitas-records.de). Toaspern also plays a PRS (Angelus Private Stock) guitar, an unidentified violin, and they each, on occasional tracks, play a Greenfield G5 soprano guitar. The soprano guitar (a new one on me, tuned an octave above a standard guitar) is particularly effective on the Django-inflected Breton Waltzes (McManus) and Star of Munster Set (Toaspern). Although primarily a virtuosic instrumental album, McManus and Toaspern each sing a few songs, and the influences encompass Celtic, roots, jazz and Latin, along with one foray into early classical repertoire – Caccini's Amarilli – which Toaspern says is a holdover from her days training as an opera singer. Her beautiful soprano voice is suitably idiomatic to the 16th-century love song, and the acoustic guitar accompaniment is immaculate. Also of note is her arrangement for two guitars of Manha de Carneval from Black Orpheus in medley with the Irish tune The Musical Priest, with some familiar quotations from disparate genres thrown in along the way. Very effective. McManus' own distinctive vocal work on a setting of Robbie Burns' Bonnie Jean with Toaspern's vocal and violin harmonies is stunning, harkening back to the best of the string band music to find its way to North America from the British Isles in the heyday of the 60s and 70s. As one of the "50 most influential acoustic guitarists of all time" (Guitar Player Magazine), we are fortunate that McManus has chosen to follow that path too, and settle with us in Southern Ontario. He is truly masterful and the music he has chosen to share with us here is enchanting.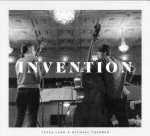 One of the most exceptional things about the music of J.S. Bach is that it can withstand transcription to virtually any instrumental medium, from grandiose Wagner-size orchestra to sopranino recorder and just about anything in between or beside, including Moog synthesizer as evidenced by Wendy Carlos some half a century ago. The latest example to cross my desk is an album titled Invention featuring violinist Tessa Lark and contrabass player Michael Thurber (larkandthurber.com). On this disc, seven of Bach's two-part inventions are interspersed with original "inventions" by Lark and Thurber, drawing on diverse influences from Appalachia to New Orleans, running the gamut of Americana, but also encompassing their skill as classical musicians. The juxtaposition works surprisingly well, from the lilting Wooden Soldier that leads into the first two-part invention, dear to my heart since learning it for my Grade Six Royal Conservatory exam and performing it on my teacher's harpsichord (handmade by her husband Jan Albarda), to the sombre strains of Until We Meet Again, with its echoes of the Celtic fiddle laments brought to American shores some hundreds of years ago. A satisfying and eclectic look at simple counterpoint.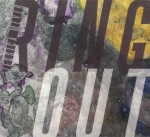 Jessica Meyer is an accomplished violist who has championed contemporary applications for her instrument and expanded its repertoire through commissioning and collaboration. She is also active in the fields of period performance and improvisation, and is a renowned educator. During the past five years she has added composition to her palette and Ring Out on Bright Shiny Things (BSTC-0128 brightshiny.ninja) is a showcase for this aspect of her creativity. The disc features six powerful works ranging from solo cello through various string combinations, to songs for voice, viola and piano and the title work, for a cappella vocal octet (Grammy-winning Roomful of Teeth) and field recordings. This latter work, the title track which concludes the album, was composed in 2017 for Colorado's TANK Center for Sonic Arts with its incredible 20-second reverberation decay, exceeding both the Taj Mahal and the Great Pyramid in this regard. Meyer takes full advantage of this in a stunning work, the overall acoustic of which is reminiscent to my ear of some of the great works of Renaissance polyphony, albeit with contemporary close harmonies. The addition of handheld percussion and recordings of church bells adds greatly to the effect.
The disc begins somewhat abrasively with But Not Until for viola (Meyer) and cello (Andrew Yee), inspired by a quote from one of my favourite authors, David Foster Wallace: "The truth will set you free. But not until it is finished with you." This is followed by I Only Speak of the Sun, for string trio, which takes its inspiration from a poem by Rumi. Released, for specially tuned cello, "explores ideas surrounding the last moments of life… flickering lights and memories, and perhaps a swirling vortex of images of your life flashing before your eyes." Seasons of Bashō is a four-song setting of haiku by that 17th-century Japanese master, featuring the beautiful and haunting countertenor voice of Nicholas Tamagna. Only a Beginning is an instrumental duo for violin (Miranda Cuckson) and viola, but it too takes words as a point of departure, in this case a quote from Indira Ghandi – "Martyrdom does not end something, it is only a beginning" – and the text of In Paradisum from the Catholic funeral mass. All in all, this is an impressive maiden voyage for Meyer the composer, with performances and production values beyond reproach. My only caveat is the lack of information in the package, although the lyrics are included. Fortunately, all the performer details and biographical information about Meyer are available on her website jessicameyermusic.com.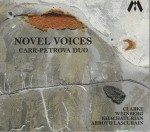 Although they have been making music together since 2005, Novel Voices (Melos Records ML812/33-100) marks the debut recording for the Carr-Petrova Duo (carrpetrovaduo.com), Molly Carr (viola) and Anna Petrova (piano). The disc is the culmination of a multidisciplinary project begun in 2018 called the Novel Voices Refugee Aid Project (winner of Music Academy of the West's Alumni Enterprise Award). The project is designed to give voice and visibility to refugee communities around the globe while raising awareness and support for both local and international refugee-aid organizations, by bringing classical music performances and musical workshops to refugee camps and aid programs. The disc begins with the Lullaby from the ballet Gayaneh in an arrangement by the duo. I must say I was only familiar with the bombastic highlights of Aram Khachaturian's ballet, such as the famous Sabre Dance, and would have been hard-pressed to identify the origins of this gentle, lyrical work so beautifully realized here. Mieczyslaw Weinberg is also represented by a transcription, in this instance of his Sonata for Clarinet and Piano, Op.28, reminding us of the close similarities between the timbre of the viola and the darker registers of the clarinet. This is not to say that the work itself is gloomy. The charming, and at times angular, Allegretto middle movement is reminiscent of Shostakovich and Prokofiev at their most playful, but, like late Shostakovich, the work ends with a mostly sombre Adagio.
The centrepiece of this disc is a work by British composer Rebecca Clarke (1886-1979) who moved to the United States at the age of 30. From the liner notes I take the following: "…three years later she entered a male-dominated composition competition sponsored by the wealthy American philanthropist Elizabeth Sprague Coolidge… Out of a field of 72 candidates for the prize, her Viola Sonata came first, tied with a composition by Ernest Bloch. Ultimately, though, the award went singlehandedly to Bloch, amidst prejudice-ridden rumours that 'Rebecca Clarke' was simply a pseudonym for another male composer, because 'it could not have been' a woman who had written such a beautiful piece of music." That harsh judgement notwithstanding, the notes go on to say: "The Viola Sonata has almost become a flagship for the advocacy of the viola as a solo instrument, and is now considered one of the magnificent jewels of chamber music literature." This nuanced performance gives credence to that statement.
The premise of the project is intriguing, and is the focus of a documentary by filmmakers Victoria Stevens and Skyler Knutzen that will premiere in 2020. A young Mexican, Fernando Arroyo Lascurain, was selected to be the project's composer-in-residence and he accompanied the musicians on their tour of refugee camps. The resulting work, Novel Voices, is in three movements: Stories and Dreams, Dance and Uncertainty and Call and Prayer. It "magically weaves together the different music of the various children's ancestral cultures we encountered: from Arabic music to the music of Bulgaria, Afghanistan, Iraq, Iran, Kuwait, Syria, Chechnya…" and provides a moving and effective ending to this outstanding CD.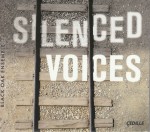 I must admit that I was only familiar with two of the names of the composers included on Silenced Voices, Hans Krása and Gideon Klein. The disc features works for string trio by Jewish composers from early in the 20th century performed by the Black Oak Ensemble (Çedille CDR 90000 189 cedillerecords.org). Both Krása and Klein spent time in the German "camp-ghetto" Theresienstadt, where the latter organized cultural events and the former's children's opera Brundibár received more than 50 performances. Although the Nazis cynically described Theresienstadt as a "spa town" where elderly German Jews could "retire" in safety, the ghetto was in reality a collection centre for deportations to killing centres in Nazi-occupied Eastern Europe. Krása died at Auschwitz and Klein was sent to Fürstengrube, where he perished just days before its liberation in 1945. The other composers represented here all suffered similar fates, with the exception of Géza Frid (1904-1989) who fled his native Hungary to the Netherlands "where he managed to escape detection as a 'stateless Jew' and eventually became a citizen and celebrated composer." He is represented by his first published work, the String Trio Op.1, with hints of Hungarian hurdy-gurdy and bagpipes, in its world premiere recording. The other composers – Dick Kattenburg (1919-1944), Sándor Kuti (1908-1945) and Paul Hermann (1902-1944) – all perished at the hands of the Nazis. The marvellous and diverse music contained on this disc gives a glimpse of just how much culture was lost through the tragedy of the Holocaust, and the thoughtful and thorough booklet notes by OREL Foundation scholar Robert Elias provide context.
The project-based Black Oak Ensemble is comprised of Swiss-American violinist Desirée Ruhstrat, British-born cellist David Cunliffe and French-born violist Aurélien Fort Pederzoli. Silenced Voices was inspired, in part, by Pederzoli's mother, a history teacher of Sephardic descent who led annual student trips to Auschwitz, Treblinka and Terezin (Theresienstadt). In August of this year the group presented Silenced Voices at the Terezin House of Culture during the Everlasting Hope International Music Festival. It is our good fortune that they have also committed the project to disc.
We invite submissions. CDs, DVDs and comments should be sent to: DISCoveries, WholeNote Media Inc., The Centre for Social Innovation, 503 – 720 Bathurst St. Toronto ON M5S 2R4.
David Olds, DISCoveries Editor
discoveries@thewholenote.com