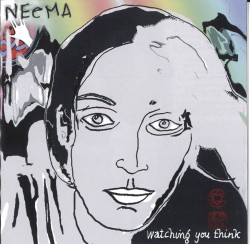 Watching You Think
NEeMA
NEeMAste (www.NEeMA.ca)
Very few people would say they listen to Leonard Cohen's music for his singing. Most of us put up with his half-spoken rumblings in order to get to his songwriting, in particular his lyrics. The same can be said about NEeMA. Granted her singing is much prettier than Cohen's – who is one of the producers of "Watching You Think" – but that's not why you should get this album. You should get this album – immediately – for the really, really good songs.
Lyric writing is NEeMA's strongest suit and for the most part she's not telling us anything we don't already know and would say ourselves if only we were half as clever. "Some things are better left unspoken, better left unsaid. Some stories better left unwritten, letters left unread." We understand that and all the other 11 songs NEeMA has written. (The twelfth track is a cover of Mark Knopler's heartbreaker, Romeo and Juliet). Bone To Pick With Time cleverly expresses what we all feel about our "very little window to do what we must do" and "a twisted little jack-in-the-box" is the evocative image in Jealousy.
Sensitively produced, the songs are enhanced but not overwhelmed by the arrangements: a cello here, a tabla there and, mercifully, nary a ping from that overused darling of the modern female singer-songwriter, the glockenspiel. Borrowed from a cross-section of Montreal scenes the musicians include Arcade Fire's Howard Bilerman and Tim Kingsbury, and Joe Grass and Miles Perkin who played with the late Lhasa de Sela. Check neema.ca for tour dates.