Newsroom
Newsroom -
Features
Written by Sue White
Saturday, 01 May 2010 11:39
The Bells of Old York in the tower of St. James' Cathedral at the corner of King and Church Streets are very much part of Toronto's increasingly rich musical environment.  On Sunday mornings, they ring out at 10:00 for an hour before the morning service, each bell turning full circle on a wheel, handled by a live person controlling it at the end of a very long rope – imagine Quasimodo!  The band of ringers does not ring a recognizable musical tune.  Instead, they ring methods or ring the changes, a centuries old skill developed in England in the 16th century which continues today in church towers there and around the world.
Newsroom -
Features
Written by David Perlman
Thursday, 29 April 2010 15:36
The Toronto Consort presents Lutefest, May 7 and 8, featuring (left to right) Bassam Bishara (oud), Wen Zhao (pipa), and Terry McKenna (lute). (PHOTO AIR'LETH AODHFIN) The first couple of rows of the sanctuary floor at Trinity-St. Paul's United Church are rather busy for a Monday when none of its major musical tenants (Tafelmusik, Toronto Consort, Talisker Players), is rehearsing. I am sitting in the front row, firing questions at Bassam Bishara, Wen Zhao and Terry McKenna who are perched at stage edge, instruments in hand. WholeNote webmaster Bryson Winchester, doubling as videographer for the day, is one row behind me, taking notes on what it will take to immortalize my interviewing brilliance. And in the midst of it all, WholeNote cover photographer Air'leth Aodhfin is quietly going about his business, snapping photos.
"How about the pipa in the middle and the two gentlemen on either side," suggests lutenist McKenna.
"For what it is worth, for the concert [Toronto Consort's Lutefest, May 7 and 8] I think I will be staging it so that Bassam is in the middle, Terry is to his right and Wen is to his left." (The voice comes from behind me, about four rows back. It's Toronto Consort artistic director David Fallis, keeping a careful eye and ear on the proceedings.) "That way the oud, which is the instrument from which the other two descended, is in the middle, at the centre of the Silk Road, so to speak, with its offspring on either side – the lute to the west, the pipa to the east."
Newsroom -
Editorial and Op-Ed
Written by Listings Dept
Thursday, 29 April 2010 15:35
Every year, swallows return to San Juan de Capistrano. The event, which occurs punctually on March 19, is cause for local celebration, and has made the California town famous throughout the world.

Similarly, we in Southern Ontario have cause to celebrate the annual return of a special flock. For eight years, The WholeNote's "canaries" – the choirs that populate our Canary Pages – have made an appearance in our May issue. But unlike Capistrano's swallows, which depart every year on October 23, we're pleased to say that most of our canaries make Toronto and environs their home year round, contributing to the musical life of our communities.

This year our Canary Pages contain more than 130 choirs. We've redesigned the layout, and we like the new look. In the directory, you'll find a wealth of information about choirs of every description.

It's fitting, we think, that we've chosen the month of May to publish our Canary Pages, as it's an especially busy time for choirs. After honing their skills and polishing their repertoire during the dark days of winter, spring is the time of year when choirs are at their musical peak. Large and small, professional and amateur, you'll find choirs, choruses, and vocal ensembles of every description in our listings. A quick tally reveals nearly 100 choral events happening this month.

With the Canary Pages as your guide, it's easy to learn more about a choir you might be interested in joining – and with so many choral concerts happening this month, you'll probably be able to hear that choir in concert some time in the next 30 days.

While there's much to celebrate on the choral scene this month, we also have cause to mourn. Our Choral Scene columnist, Benjamin Stein, pays tribute to the late Deral Johnson, for two decades the driving force behind choral music at the University of Western Ontario, in London. Stein points out that Johnson educated several generations of singers and conductors, including some of the most active professionals in the province. (I too sang under "DJ" at Western – and I can personally attest to the fact that no student, however modestly endowed with talent, was beneath his concern or beyond his ability to instruct.)

Also on the subject of vocal music, Christopher Hoile, who writes our On Opera column, points out that there's been a curious shift in the operatic calendar. While April has traditionally been the biggest month for opera in Toronto, May now wears the crown, with no less than ten staged and semi-staged operas on the boards this month.

What else does May have to offer? As you'll have no doubt noticed, both early music and world music are represented in our cover story. David Perlman's interview with Terry McKenna (lute), Bassam Bishara (oud) and Wen Zhao (pipa), sheds light on these related instruments, and the musicians who play them.

Last but not least, tucked away in Allan Pulker's Classical & Beyond column is something that shouldn't pass without comment: a free mini-concert at the Royal Conservatory on May 6, to which all WholeNote readers have been specially invited. We hope that many of our chamber-music enthusiasts take advantage of this opportunity to hear the Conservatory's ARC Ensemble.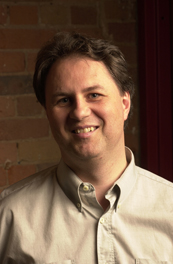 Colin Eatock, Managing Editor
Newsroom -
Features
Written by Diane Wells
Wednesday, 31 March 2010 14:26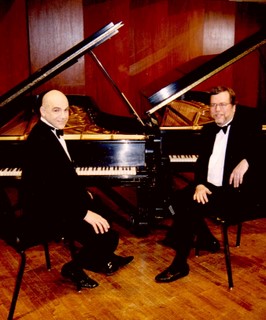 University Settlement House, Toronto's first community-based social service centre, is celebrating its 100th anniversary this year. And to mark the occasion, Toronto's premier piano duo, James Anagnoson and Leslie Kinton, will play a special benefit concert at the Glenn Gould Studio on April 18.

The concert is a fitting tribute to an institution that's long held music as one of its core values. But University Settlement is much more than a music school in the conventional sense. And there's a unique story behind every musician who passes through its doors.
A shy teenage boy lives with his mother in Ontario Housing in the Grange neighborhood. His mother recognizes his special gift for musical expression and takes him to University Settlement for lessons. He qualifies for a subsidy and excels in his studies. He later goes on to study at a prestigious professional school at a renowned conservatory of music.

Newsroom -
Editorial and Op-Ed
Written by Listings Dept
Wednesday, 31 March 2010 14:25
Our olympic coverage got off to a good start last month, with WholeNote publisher David Perlman's personal musings on the subject. Now the Winter Olympics are over – but it seems they were an inspiration to some of our columnists this month. Three of our regular writers have referred to the Vancouver games, in various ways. Lest anyone think this represents some kind of intentional "theme" in this issue of The WholeNote, rest assured that nothing could be further from the truth. Our writers make no attempts to coordinate their columns – in fact, we've never even had them all in same room at the same time.
Similarly, I'm sure there was no co-ordinated attempt, by various musical presenters around town, to transform the spring into a season of festivals. Yet that's what seems to have happened.
First out of the gate is the Hannaford Street Silver Band's 7th annual "Festival of Brass," from April 9 to 11, at the St. Lawrence Centre. This three-day event features youth and community bands from Canada and the USA, competing for the highly coveted Hannaford Cup. And the following week, from April 14 to 22, the Toronto Symphony Orchestra mounts a Sibelius Festival: five concerts featuring all seven of this composer's symphonies, conducted by Thomas Dausgaard. Soundstreams also gets into a festive spirit, with the return of "Cool Drummings" from April 27 to 29. This year's featured guest is American composer Steve Reich, with Nexus percussion ensemble playing a full programme of his music.
The Toronto Silent Film Festival isn't a musical event per se, but from April 11 to 15, there will be screenings of such films as The Black Pirate and The Adventures of Prince Achmed, with live music by various local musicians, including organists William O'Meara and Andrei Streliaev. Speaking of organists, the Organix Festival opens on May 3, with a fundraising concert. (The festival runs for all of May, so most of the listings will be in next month's magazine.) Also beginning in May, the Classical Music Consort presents Handel @ St. James, a week of (mostly) free concerts at St. James's Cathedral.
Easter falls in April this year, and in Benjamin Stein's choral column, you'll find information on Easter music from April 2 to 4. But there's another commemoration happening this month, just a few days later. From April 7 to 11, Tafelmusik anticipates the 40th anniversary of Earth Day with "Forces of Nature," a planet-themed audio-visual programme.
As well, April is usually a busy time for opera, and this year is no exception. There are plenty of big productions on the boards: the COC's Flying Dutchman and Maria Stuarda, Opera Atelier's Marriage of Figaro and Opera Hamilton's La Bohème.
But one smaller show that has especially caught our eye – and is featured on the front cover of the magazine this month – is Giiwedin ("North Wind") by composer/librettist Spy Dénommé-Welch and composer Catherine Magowan. The production, staged at Theatre Passe Muraille, from April 8 to 24, is a collaboration between two companies that specialize in the work of native peoples: An Indie(n) Rights Reserve and Native Earth Performing Arts. Appearing in the leading role of Noodin-Kwe, a 150-year-old native woman fighting for her land in Northern Ontario, is mezzo-soprano Marion Newman (herself of native ancestry). It looks like a unique operatic experience.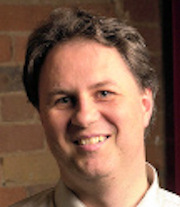 Colin Eatock, managing editor
<< Start < Prev 1 2 3 4 5 6 7 8

9

10 Next > End >>


Page 9 of 12