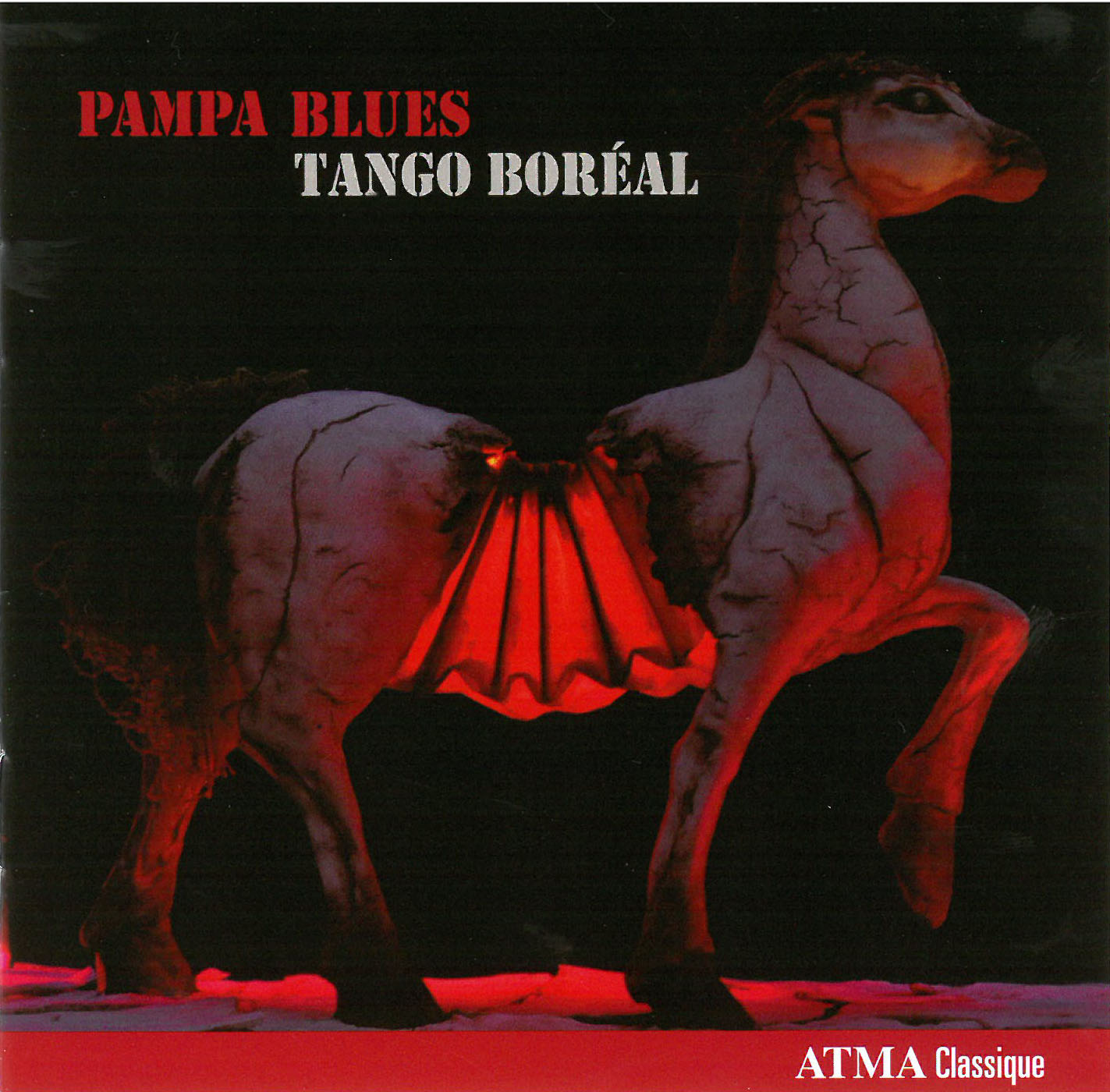 Pampa Blues
Tango Boreal
ATMA ACD2 2706
Bandoneonist/composer Denis Plante cunningly equates the music of Pampa Blues with an aural musical journey of a horse travelling north to south across the Americas. Plante's tongue-in-cheek wit catches one's attention with his opening liner notes sentence "Tango is dead." Start to listen, and Tango Boreal begins to prove the statement wrong. Plante's compositions are rooted in the tango tradition with touches of different styles abounding. His performances with double bassist Ian Simpson and guitarist David Jacques gallop into an exciting treat of tight ensemble playing, strong writing and heartwarming lyricism.
The tracks are grounded in themes. Highlights are the great car-beeping-sound performance of Ciudad (City), an extract from Piazzolla's Noche de Tango, while two of Plante's own stylistically similar exciting works pay homage to the Argentinian great. In contrast, Plante's four works dedicated to his family members are introspective and stirring. The trio plays with sensitivity to nuance resulting in breathtaking musicality. I love Plante's idea of writing the world's longest phrase for the bandoneon in his Tango Romance. The long phrase with no bellow change is executed with agility and surprising tonal control at the end of the line for both the beautiful melody and the completely extended bellows!
The musicianship is superb. The tonal expertise of Plante's bandoneon is unmatched. Simpson drives the bass rhythm with colour and bounce. Jacques is equally great in both guitar lead melody and supporting roles. Together they are keeping more than just tango alive!