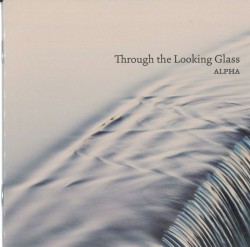 Through the Looking Glass
Alpha
Dacapo 8.226579
This sonic offering presents several pieces by four of Denmark's most celebrated living composers, as re-visioned by Alpha, a trio playing recorders, saxophones and percussion. The CD opens in sparkling fashion with two short pieces by Poul Ruders. Alpha's version of his rhythmically energetic Star Prelude makes clever use of high recorders and pitched percussion, and the fun continues with the same composer's Love Fugue in which saxophone plays a more central role. Later on in the program, Bolette Roed gives a great rendition of his funky Carnival, originally scored for alto flute. Hans Abrahamsen's Flowersongs, originally composed for three flutes, gets a broader stroke of colour from Alpha's musical paintbrush, and Per Nørgård's Heydey's Night is sweet and humorous. Saxophonist Peter Navarro-Alonso's arrangements of Nørgård's Isternia and Bent Sørensen's Looking on Darkness provide some welcome contemplative turns to this generally chipper program.
There is much to admire in Alpha's elegant playing, both as individuals and as an ensemble. With a fairly minimalist slant this program might not be to everyone's taste, but it proves that things are vibrantly alive and well in contemporary Danish music. Unfortunately though, while the booklet notes describe Alpha in glowing terms, there's no information whatsoever about the original composers or the pieces reworked here. I didn't particularly mind googling them, but considering that these composers not only created the original material but also gave their blessing to this project, this omission seems quite regrettable.