Art of Song
Details

Hans de Groot
September is always a lean month. Many musical organizations do not start their seasons until October. There are, however, a number of early events.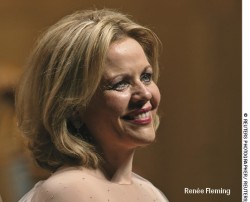 The Toronto Symphony Orchestra begins its season with a concert at Roy Thomson Hall featuring Renée Fleming on September 21, her first visit since an October 2015 RTH recital, accompanied by Gerald Martin Moore. The program features Ravel's Shéhérazade as well as works by Puccini and Leoncavallo and selections from The King and I by Rodgers and Hammerstein.
Mahler's Third Symphony, which the TSO will perform September 28 and 29, was not a favourite of Otto Klemperer, an early admirer and interpreter of Mahler's music. In fact, he refused to conduct it. Times have changed and I think that there is now fairly general agreement that the Third is one of Mahler's finest works. Peter Oundjian conducts and the mezzo solo will be sung by Jamie Barton, the young American singer who gave such an impressive recital for Toronto Summer Music last July. The choral parts will be taken by the women of the Amadeus Choir and the Elmer Iseler Singers and by the Toronto Children's Chorus.
The Women's Musical Club of Toronto's directors have over the years demonstrated a superb sense for finding the finest artists. It looks as if they have again found an exciting performer for their opening concert on October 6. The tenor Issachah Savage will be familiar to some Toronto audiences as he was the cover for the role of Siegmund in Wagner's Die Walküre at the Canadian Opera Company last spring and performed the role on February 7. He also won the 2014 Seattle International Wagner Competition and has sung at the Metropolitan Opera in New York. His Toronto recital at Walter Hall on October 6 will include Schumann's Dichterliebe, Beethoven's An die ferne Geliebte, songs by Strauss and Quilter as well as a selection of spirituals.
The Toronto Masque Theatre's 2016/17 season will start off with a salon concert on September 19 at The Atrium, 21 Shaftesbury Avenue. The program consists of poetry and songs inspired by trees. The singers are members of the Elizabeth McDonald Voice Studio.
TMT's first regular concert will be on November 17 and consists of a particularly interesting coupling: Handel's cantata Apollo and Daphne for soprano and baritone and Richard Strauss' Enoch Arden, a monodrama for speaker and piano. More on this intriguing pairing as the season unfolds.
And looking back: When it comes to finding the very best performers available, the track record of Toronto Summer Music is unsurpassed. But the festival has always done more than find performers. Their program has always included an academy in which young professional and pre-professional performers are mentored by senior musicians. In 2016 a new branch of the academy, the TSM Community Academy, was inaugurated. It was a program aimed at amateurs. I seriously thought of applying to the program but in the end was too intimidated to do so.
I did go last summer, however, and realized that, while the program was extremely demanding, there was no need to feel intimidated. The Community Academy consisted of three parts: instrumentalists were coached by professionals, mainly front desk players of the Toronto Symphony Orchestra or the Canadian Opera Company; pianists studied with David Jalbert; singers with Matthias Maute and Peter McGillivray. The work we singers focused on was Bach's B Minor Mass. This was not the first time that I have attempted to sing the work but on other occasions we only had a day or an afternoon. These occasions always left me with the feeling that someday, in another life, I would get things right. I would not wish to claim that our performance last summer was everything it should be but we certainly got a lot closer than had been possible on earlier occasions. While we rehearsed all the choral parts, we performed only five movements. I think the decision to restrict us was entirely sensible. We were much helped by having four professional section leads. Separate from the rehearsals for the mass were the vocal lessons and the vocal masterclass conducted by Peter McGillivray. Kathryn Tremills was the very able pianist throughout.
2016 marked the final year of Douglas McNabney's leadership of TSM. He will be missed. I am, however, looking forward with confidence to the new leadership which will be provided by his successor, Jonathan Crow.
GTA Quick Picks
Aug 26 to Sept 3: Soulpepper presents "Taking the A Train Uptown Manhattan – Harlem": the music, words and ideas that have made Harlem great.
Sept 9: "The Four Lads and the Four Aces: the Greatest Love Songs of the 20th Century" at the Palais Royale.
Sept 9 and 21: A tribute to the folk songs of the 60s with Sue and Dwight Peters and Michelle Rumball at the Free Times Café.
Sept 13: Nine Sparrows presents a free lunchtime recital by Linda Condy, mezzo, and Ellen Meyer, piano, at Westminster Park Baptist Church. Donations welcome.
Sept 16: Kristine Dandavino, mezzo, and Michael Robert-Broder, baritone, will give a joint recital of music by Wagner, Schumann, Brahms, Weill and Sharman at the Women's Art Association of Toronto.
Sept 22: A free lunchtime recital at the University of Toronto Faculty of Music will feature the soprano Eizabeth McDonald in works by Beethoven, Spohr and Schumann, at Walter Hall.
Sept 25: Vania Chan is the soprano soloist in Bach's Coffee Cantata in the Rezonance Ensemble's concert at 2pm at CSI Annex that also includes Bach's Brandenburg Concerto No.5.
Sept 27: The first of this season's free vocal recitals at the Richard Bradshaw Amphitheatre features artists of the 2016/17 COC Ensemble Studio.
And Beyond the GTA
Sept 12: A celebration of the Beatles hosted by Lucy Peacock is a fundraiser for PAL Stratford, an organization that offers support and affordable housing to retired artists in need; Avon Theatre, Stratford.
Sept 16: The soprano Meredith Hall will sing Hasse and Handel with the Ensemble Caprice at the SweetWater Music Festival, Leith Church.
Sept 17: Hall will also sing at another SweetWater Music Festival concert which includes Schubert's The Shepherd on the Rock (with the clarinetist James Campbell), as well as a new work for soprano and community singers by David Braid.
Hans de Groot is a concertgoer and active listener who also sings and plays the recorder. He can be contacted at artofsong@thewholenote.com.
Details

Hans de Groot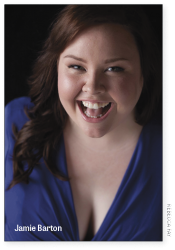 By the beginning of June most regular concert series have ended and will not resume until September, their place taken by a number of summer festivals. First and foremost, there is Toronto Summer Music (TSM). This year's theme is London Calling: Music in Great Britain and the programs include not only music composed in Britain but also recreations of musical events that have taken place in Britain in the past. There is one vocal recital: the mezzo Jamie Barton, winner of the Cardiff Singer of the World Competition, will give a recital on July 25. The program will include songs by Turina, Chausson, Schubert and Dvořák and will conclude with three spirituals. The pianist is Bradley Moore.
Also of interest is the opening concert on July 14 which features Nicholas Phan, tenor, and Neil Deland, French horn, who will perform Britten's Serenade for Tenor, Horn and Strings. On August 4, TSM is presenting a homage to The Last Night of the Proms. The vocal soloist is the mezzo Allyson McHardy (all three concerts are in Koerner Hall). An important part of TSM has always been to present and to help develop newly emerging talent. The fruits of this can be sampled in "Art of Song reGENERATION," two separate concerts on July 22 in Walter Hall. The coaches are the soprano Anne Schwanewilms and the collaborative pianist Malcolm Martineau. Since 2010 the administrator of Toronto Summer Music has been Douglas McNabney. TSM has now announced that 2016 will be McNabney's last season. He is a violist as well as an administrator and, while he never stopped playing the viola, the move may mean that he will have more playing time. That is good news, for him and for his audiences. He will be succeeded by Jonathan Crow, well-known to Toronto audiences as the concertmaster of the Toronto Symphony Orchestra and the co-leader of the New Orford String Quartet.
Luminato, now in its tenth year, will present a performance of Stravinsky's L'Histoire du soldat, directed by Jonathan Crow, in which Derek Boyes will be the narrator at the Side Room of the Hearn Generating Station, June 18; there will be another performance of the Stravinsky at the AGO Walker Court, June 12 at 2pm. Rufus does Judy is a recreation of Judy Garland's 1961 concert at Carnegie Hall, performed by Rufus Wainwright at the Hearn Generating Station, June 23 and 24.
Tafelmusik presents several free concerts as part of their Baroque Summer Festival. Among these is one featuring the Tafelmusik Baroque Orchestra and Chamber Choir directed by Jeanne Lamon and Ivars Taurins, with soloits Ann Monoyios, soprano, and Peter Harvey, baritone, on June 6 at Trinity-St. Paul's Centre.
Other Festivals
The Kincardine Summer Music Festival presents a concert which aims at bringing together the sounds of Broadway, the improvisations of jazz and the sensibility of pop. The performers are Heather Bambrick, Diane Leah and Julie Michels at Knox Presbyterian Church, June 17.
Among the offerings at this year's Westben Arts Festival is a concert of Schubert's music, both songs and instrumental chamber music. The singers are the sopranos Donna Bennett and Kathryn Shuman at Westben Concert Barn, Campbellford, July 17.
The Leith Summer Music Festival presents a concert of songs taken from The American Songbook with special emphasis on the work of Leonard Cohen. The singer is the soprano Patricia O'Callaghan, accompanied by Robert Kortgaard, piano, and Andrew Downing, bass, at Leith Church, August 27. O'Callaghan performs "Hallelujah," songs of Leonard Cohen and others at Stratford Summer Music, July 23 at Revival House.
The Elora Festival will be presenting four concerts of interest, all in St. John's Church, Elora. Tenor Russell Braun teams up with his wife and accompanist, Carolyn Maule, and the Elora Festival Singers for an afternoon concert of works by Vaughan Williams and others, July 9. Soprano Marie-Josée Lord joins the Elora Festival Singers in a performance of selections from her JUNO Award-winning CD, Amazing Grace, as well as music by Gounod, Gershwin and others, July 14. Acclaimed early music specialist, soprano Suzie LeBlanc, joins with harpsichordist Alexander Weimann, July 16, in a celebration of Shakespeare on the 400th anniversary of his death. Star countertenor, Daniel Taylor, Elora Festival Singers soprano, Rebecca Genge, and pianist, Steven Philcox perform "Songs of Love," July 23.
Elsewhere, Leslie Fagan, soprano, and Peter Longworth, piano. perform Schumann's Frauenliebe und leben, Op. 42 as part of the Festival of the Sound, July 21. And I am looking forward to the return of Capella Intima, who will present a concert of canzonettas, arias and motets from 17th century Northern Italy. The music will be complemented by contemporary travellers' accounts. The performers are Bud Roach, tenor and director, Sheila Dietrich, soprano, Jennifer Enns Modolo, alto, and David Roth, baritone, at Trinity-St. Paul's Centre, June 22; donation requested. The program will be repeated at St. John the Evangelist in Hamilton on June 26.
QUICK PICKS
June 1: Bach's cantata, Die Himmel erzählen die Ehre Gottes BWV76 will be performed by soloists from St. James Cathedral and the organist Ian Sadler.
June 2: Christina Stelmacovich, mezzo, will sing a free concert at Metropolitan United Church.
June 3: Show One Productions presents Tamara Gverdtsiteli singing Yiddish songs, with the Moscow Male Jewish Cappella at Roy Thomson Hall.
June 4: Ermanno Mauro, tenor, will sing popular opera arias along with emerging singers coached by him at Columbus Centre.
June 4: The Aradia Baroque Ensemble presents arias by Handel to be followed by Peter Maxwell Davies' Eight Songs for a Mad King at The Music Gallery.
June 4: The Etobicoke Centennial Choir presents opera arias and choruses by Mozart, Verdi and Offenbach. The soloists are Andrea Naccarato, soprano, Erin Ronniger, alto, Lance Kaizer, tenor, and Lawrence Shirkie, baritone, at Humber Valley United Church.
June 5: Maeve Palmer, soprano, sings Five Poems by Tyler Versluis at Gallery 345.
June 6: Melanie Conly, soprano, and Kathryn Tremills, piano, perform Mozart's Exsultate Jubilate as well as songs by Case, Holby, Gershwin, Gounod, Porter and Purcell at the Church of the Redeemer.
June 7: The Toronto Concert Orchestra presents highlights from Rigoletto, La traviata, La bohème and other operas. The singers are Sara Papini, soprano, Eugenia Dermentzis, mezzo, Romulo Delgado and Riccardo Iannello, tenor, and Bradley Christensen, baritone at Casa Loma.
June 8 and 9: Michael Donovan, baritone, will sing his own new songs at Gallery 345.
June 12: Schubert's Mass in G will be sung in a free concert with soloists Jennifer Krabbe, soprano, and Dennis Zimmer, bass at Humbercrest United Church.
June 16: Charlotte Knight, soprano, is the singer in "It Shoulda Been Me: A Cabaret," a program of songs by Sondheim, Billy Joel, Joe Iconis and others at Gallery 345. The show is also being performed in St. Catharines, June 10 and Guelph, June 18.
June 17: Rachel Fenlon sings and plays the piano in a Schubert concert at Gallery 345.
June 24: Inga Filippova, soprano, Stanislav Vitort, tenor, and Andrey Andreychik, baritone, sing opera at Lawrence Park Community Church.
And beyond the GTA, June 1: Maryem Tollar, Brenna MacCrimmon, Jayne Brown and Sophia Grigoriadis, who comprise the group Turkwaz, perform "Sounds of the Eastern Mediterranean" at the Kitchener-Waterloo Chamber Music Society Music Room.
Hans de Groot is a concertgoer and active listener who also sings and plays the recorder. He can be contacted at artofsong@thewholenote.com.
Details

Hans de Groot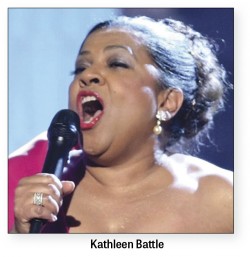 The Toronto Consort performs Monteverdi's Vespers: there is a strong case to be made that Monteverdi's Vespers and Bach's B-Minor Mass constitute the finest baroque choral and liturgical works. They are, of course, very different, but one thing they have in common is that we know next to nothing about their early performance history.
Bach's work dates from the end of his life and it seems unlikely that he himself ever heard it in its entirety. Monteverdi's Vespers was published in 1610, at a time when he was still employed at the ducal court in Mantua. Dismissed two years later, in 1613 he received an appointment as conductor at St. Mark's Basilica in Venice, so there have been attempts to link the Vespers either with Mantua or with Venice. One musicologist has even proposed that there was an earlier version of the Vespers, written for Mantua and dedicated not to the Virgin Mary, but to St. Barbara. This remains unproven, as are attempts to link the work with St. Mark's in Venice, although John Eliot Gardiner recorded a visually spectacular performance there.
This is not the first time the Toronto Consort has performed the work; for these performances, May 6 to 8, the tenor Charles Daniels will direct, while there is also a guest performance by another tenor, Kevin Skelton. Instrumental accompaniment will be provided by the Montreal cornetto and sackbut ensemble, La Rose des Vents. With its intricate interweaving of sections for choir and soloists (six, eight and ten-voice choir, solo tenor, tenor duet, tenor plus two three-voice choirs, etc) it is a work of remarkable interest for lovers of vocal music.
Louis de Nil and César Aguilar: I first became aware of Louis de Nil when he performed the leading male role in The Nutcracker for the Pia Bouman Dance Studio. I also heard him play the oboe. After that he went to study at McGill and he has just completed an M.A. program at the University of Western Ontario. Accomplishments as a dancer and an oboist notwithstanding, he is now primarily a tenor. His recitals over the last two years include a performance of Schubert's Winterreise, no less, in April 2015. May 1 he will sing in a joint recital with the countertenor, César Aguilar, who grew up in Mexico, came to Canada in 2006, largely to improve his English, and later became a music student at the University of Lethbridge. The program for their Gallery 345 recital includes arias from Handel's Tamerlano, Canticle II (Abraham and Isaac) by Britten and songs by Vuillemin, Rachmaninoff and Schubert. The pianist is Helen Becqué.
The Talisker Players present "Cross'd by the Stars," May 3 and 4, in which readings from letters, diaries and memoirs are coupled with performances of works by Purcell (When I Am Laid in Earth), Gluck (Che farò senz' Euridice), Mahler (Lieder eines fahrenden Gesellen), Burry (The Highwayman) and Bernstein (West Side Story). The singers are Krisztina Szabó, mezzo, and Aaron Durand, baritone.
Lunchtime recitals at the Four Seasons Centre: There are several vocal recitals in the Richard Bradshaw Auditorium this month. On May 3, the mezzo, Anita Rachvelishvili, will sing Rachmaninoff, Falla, Ravel, Fauré and Taktakishvili. On May 10, Aviva Fortunata will sing Strauss' Four Last Songs and the bass-baritone, Ian MacNeil, will perform the Songs of Travel by Vaughan Williams. On May 17, Karine Boucher, soprano, sings Shéhérazade by Ravel and Andrew Haji, tenor, performs Britten's Serenade for Tenor, Horn and Strings.
Toronto Bach Festival: Oboist John Abberger is the artistic director of First Annual Toronto Bach Festival which will present its inaugural concert May 27. The focus will be on Bach's Weimar cantatas and the program will include the cantatas Weinen, Klagen, Sorgen, Zagen BWV 12 and Herz und Mund und Tat und Leben BWV 147a. The soloists are Ellen McAteer, soprano, Daniel Taylor, alto, and Lawrence Wiliford, tenor.
Toronto Masque Theatre presents Purcell's Fairy Queen: Henry Purcell wrote only one opera, Dido and Aeneas, but several so-called semi-operas combining spoken texts with songs. One could indulge in regret that none of these became fully operatic works but it seems better to accept them as they are. One of them, The Fairy Queen, is based on Shakespeare's A Midsummer Night's Dream, with Shakespeare's text replaced by that of an anonymous versifier. Toronto Masque Theatre gives us a new production of the work, May 27 to 29, in which the singers are Juliet Beckwith, Vania Chan, Charlotte Knight and Janelle Lapalme, sopranos, Simon Honeyman, alto, Cory Knight and Jonathan MacArthur, tenors, and Alexander Dobson and Graham Robinson, baritones.
Underground Railroad: A Spiritual Journey: soprano Kathleen Battle returns to Toronto after a long absence for a concert of Negro spirituals backed up by the Nathaniel Dett Chorale. The concert, at Roy Thomson Hall, May 29, will also include readings of major Abolitionist writers like Harriet Tubman and Frederick Douglass.
Mamele: The Mother's Eyes: Show One presents Tamara Gverdtsiteli, with the soloists of the Moscow Male Jewish Cappella and symphony orchestra, performing Yiddish, Georgian, Russian, French and Italian songs at Roy Thomson Hall, June 3.
Aradia performs Handel and Peter Maxwell Davies: The centre of the repertoire of period orchestras tends to be the baroque era but ensembles have begun to juxtapose earlier works with contemporary material. Such is the case with the Aradia Baroque Ensemble, which in its next concert, June 4, will give us arias by Handel but also Peter Maxwell Davies' 1969 monodrama Songs for a Mad King. Stacie Dunlop, soprano, and Vincent Ranallo, baritone, will sing.
QUICK PICKS
May 7: Charlene Pauls, soprano, Christina Stelmacovich, mezzo, Chris Fischer, tenor, and Daniel Hambly, bass will be the soloists in Mendelssohn's Elijah, with the Univox Choir.
May 10: Jennifer Taverner, soprano, Lyndsay Promane, mezzo, and Daevyd Pepper, tenor, are the soloists in a concert of English and Italian art songs at Islington United Church.
May 13: Emma Hannan, soprano, Emily D'Angelo, mezzo, Cian Horrobin, tenor, and Nicholas Borg, bass are the soloists in Mozart's Requiem, with the North Toronto Choral Ensemble and the North Toronto Symphony Orchestra at North Toronto Collegiate Institute.
May 13: Hawksley Workman will present songs by Bruce Cockburn, with the Art of Time Ensemble.
May 13 and 15: The Toronto Symphony Orchestra concerts on May 13 and 15 will include Shostakovich's Symphony No. 13 "Babi Yar" with the Russian bass Petr Migunov as soloist.
May 15: A performance of Mozart's Requiem at the Westben Arts Festival will feature soloists Virginia Hatfield, soprano, Kimberly Dafoe, mezzo, Tom Sharpe, tenor, and Joel Allison, baritone.
May 19: Janet Obermeyer, soprano, will perform a free noontime concert at Metropolitan United Church.
May 20: Jenni Cook, soprano, will perform a free noontime recital at St. Andrew's Church.
And beyond the GTA: The soprano Shannon Mercer will sing Seven Romances on Poems by Alexander Blok by Shostakovich at the First Unitarian Church of Hamilton, May 21.
Hans de Groot is a concertgoer and active listener who also sings and plays the recorder. He can be contacted at artofsong@thewholenote.com.
Details

Hans de Groot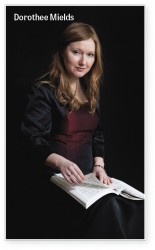 On April 28, Tafelmusik will present "Zelenka and Bach," a concert which features Jan Dismas Zelenka's Missa Omnium Sanctorum. The German singer, Dorothee Mields, was engaged to sing the soprano solo but a decision was made to open up the other solo parts to a competition. The winners were Kim Leeds, mezzo, Jacques-Olivier Chartier, tenor, and Jonathan Woody, bass-baritone.
Leeds and Woody are American. Leeds has sung a great deal, mainly Bach, in the Boston area. In June and July she will be performing at the Oregon Bach Festival in Eugene in concerts that include the world premiere of James MacMillan's Requiem. Woody has a music degree from McGill and is now based in New York City. While a specialist in baroque music, he has considerable experience in the performance of modern works, including singing a part in an opera by Darius Milhaud and a collaboration with the Rolling Stones. Chartier is the only Canadian of the three. He is also the only one whom I have heard previously: earlier this season he sang the tenor arias in the Ottawa Bach Society performance of Bach's B Minor Mass. He was very good. The concert, which will be repeated on April 29, 30 and May 1, will include Bach's Cantata No.202 (Weichet nur, betrübte Schatten), in which Mields will be the soprano soloist.
Bryn Terfel: Like many, I first became aware of the Welsh bass-baritone, Bryn Terfel, in 1989, when he was a finalist in the BBC Singer of the World Competition in Cardiff. He did not win the main event – Dmitri Hvorostovsky did – but was awarded the Lieder Prize. Initially he was especially noted for his Schubert lieder, for Welsh songs and for some of the main Mozart baritone roles, including Figaro, Masetto and (a little later) Don Giovanni. In recent years he has moved to Wagner (Wolfram, Wotan, the Dutchman, Hans Sachs). He has sung both the title role and that of Ford in Verdi's Falstaff. He will make his Koerner Hall debut on April 24 (with the pianist Natalia Katyukova). The first half of the concert will feature Welsh songs but it will also include Jacques Ibert's Chansons de Don Quichotte; the second half will give us songs by Schubert and Schumann.
Finno-Ugric Synergy: Finnish and Hungarian are not Indo-European languages. Instead they form part of a family called Finno-Ugric. This probably indicates a common origin for the two peoples. In an imaginative move, Mazzoleni Songmasters have put the two together with music by Liszt and Bartók on the one hand and Sibelius and Saariaho on the other. The singers will be Erin Wall, soprano, and Stephen Hegedus, bass-baritone. The pianists are Rachel Andrist and Robert Kortgaard. Of special interest is Saariaho's Changing Light, in which the violinist Erika Raum will perform with Erin Wall; at Mazzoleni Concert Hall, May 1.
Lunch for All Seasons: The free lunch-time concerts in the Richard Bradshaw Auditorium at the Four Seasons Centre will resume on April 19 with Clémentine Margaine, mezzo, and Stephen B. Hargreaves, piano. Subsequent recitals will be given by Russell Thomas, tenor, and Michael Shannon, piano on April 21; Simone Osborne, soprano, and Stephen B. Hargreaves, piano on April 26; artists of the COC Ensemble Studio and the Atelier lyrique de l'Opéra de Montréal on April 28; Anita Rachvelishvili, mezzo, and David Aladashvili, piano on May 3; and Ambur Braid, soprano, with Steven Philcox, piano, in a celebration of Canadian art song, May 5.
QUICK PICKS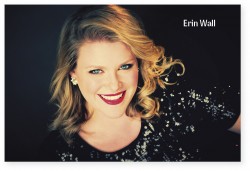 A staged and costumed program of romantic opera, "The Art of the Prima Donna," with music by Bellini, Donizetti, Verdi and others, will be given on Apr 1 at Walter Hall.
Carla Huhtanen will be the soprano soloist in Abigail Richardson-Schulte's setting of Alligator Pie by Dennis Lee; with the Toronto Symphony Orchestra at Roy Thomson Hall, Apr 2.
Pandora Topp will be the singer a program of Piaf songs at The Extension Room, Apr 2.
Leslie Fagan, soprano, Christopher Mayell, tenor, and Peter MacGillivray, baritone, will be the soloists in a program that includes Carmina Burana by Orff and Psalm of David by Dello Joio at Toronto Centre for the Arts, Apr 3.
Kati Agócs will be the soprano soloist in a newly commissioned piece by her, with the Cecilia String Quartet at Walter Hall, Apr 4.
Carla Huhtanen, soprano, will sing in a program of new works by Höstmann, Newsome, Scime and S. Wilson with the Array Ensemble at Array Space, Apr 5.
Ilana Zarankin and Robin Dann will perform in a Women's Musical Club concert, "Dannthology," given by Steven Dann, viola, with family and friends at Walter Hall, Apr 7.
Essential Opera presents four sopranos (Erin Bardua, Maureen Batt, Maureen Ferguson and Julie Ludwig) in a program of contemporary operas by Uyeda, Raum, Höstmann, Pidgorna, Estacio and Heggie at Heliconian Hall, Apr 8.
Darlene Shura, soprano, Jacqueline Gélineau, contralto, Asitha Tennekoon, tenor, and John Holland, baritone, give a free performance of Bach's Easter Oratorio at Heliconian Hall, Apr 10.
Leslie Bouza, Carla Huhtanen, Michele DeBoer and Laura Pudwell will be the singers in a concert devoted to the music of Steve Reich in honour of his 80th birthday at Massey Hall, Apr 14.
"At the Ball: Social Dance through the Ages" showcases works by Purcell, Dan Godfrey and Joplin, as well as items from the Playford and Lowe collections. The singer, at Heliconian Hall, is Paula Arciniega, mezzo, on Apr 15.
Scaramella presents a concert of works by Purcell, Melani, Bach, Merula and Odorico at Victoria College Chapel, Apr 16. The singer is the soprano Dawn Bailey.
Gallery 345 presents Beth Anne Cole singing Gershwin, Apr 17.
Castle Frank House of Melody presents works by Offenbach, Puccini, Verdi, Gershwin and others that will be sung by Cara Adams, soprano, Patricia Haldane, mezzo, and Justin Welsh, baritone, Apr 23.
Jessika Whitfield, soprano, and Matthew Whitfield, piano, will perform a free concert at Metropolitan United Church, Apr 28.
Mira Solovianenko, soprano, and Andrew Tees, baritone, will be the soloists with the Oakham House Choir of Ryerson University on Apr 30. The major work to be performed is Carl Orff's Carmina Burana (Part 1).
Charlotte Burrage, mezzo, and Clarence Frazer, baritone, will sing at Metropolitan United Church, May 1.
On May 3 and 4 Krisztina Szabó, mezzo, and Aaron Durand, baritone, will perform with the Talisker Players in a program that includes works by Purcell, Gluck, Burry, Mahler and Bernstein.
Julia Morson, soprano, and Rashaan Allwood, piano, will give a free recital at Metropolitan United Church on May 5.
And beyond the GTA: Sheila Dietrich, soprano, Carolynne Davy, mezzo, and Chris Fischer and Lanny Fleming, tenors, will be the soloists in a program of works by Handel, Monteverdi and Mondonville at St. George's Anglican Church, Guelph, Apr 9.
Jennifer Enns Modolo, mezzo, Bud Roach, tenor, and David Roth, baritone, will be the soloists in the Spiritus Ensemble performance of two Bach cantatas, Christ lag in Todesbanden and Erfreut euch, ihr Herzen, in Kitchener, Apr 10.
Georgian Music presents Marie-Josée Lord, soprano, and Hugues Cloutier, piano, performing works by Granados, Rodrigo, de Falla, Bernstein, Porter and others in Barrie, Apr 24.
Jeffery Concerts presents Krisztina Szabó, mezzo, and Benjamin Butterfield, tenor, in a concert that includes Janáček's The Diary of One Who Disappeared and Zigeunerlieder by Brahms, Apr 30 at Wolf Performance Hall, London.
Hans de Groot is a concertgoer and active listener who also sings and plays the recorder. He can be contacted at artofsong@thewholenote.com.
Details

Hans de Groot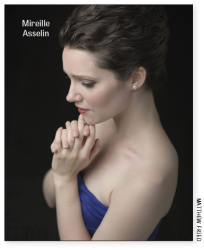 Rachel Andrist and Monica Whicher jointly direct the Mazzoleni Songmasters Series which consists of three vocal concerts each season. Andrist is a member of the music staff at the Canadian Opera Company. Her first appointment as a vocal coach was at the La Monnaie in Brussels. Since then she has held similar positions with the Salzburg Festival, with Glyndebourne, with the English National Opera, with the Bavarian State Opera, with Netherlands Opera and with Scottish Opera. She is also a collaborative pianist and she finds both kinds of work support each other. As she points out, one meets a singer as a vocal coach and that opens up the possibility of a joint recital. Whicher is a soprano well known for her work in recitals (including a number of appearances with the Aldeburgh Connection) and her part in opera productions by the Canadian Opera Company and Opera Atelier. Both Andrist and Whicher also teach in the Glenn Gould School at the Royal Conservatory.
When Andrist and the pianist-composer John Greer began the Recitals at Rosedale series two seasons ago, the time seemed just right for such an undertaking. The Aldeburgh Connection had ceased to exist and a real vacuum developed. Yet the concerts were a mixed success. Although Rosedale Presbyterian is not all that difficult to get to, it would seem off the mental map of many, so that audiences were disappointing. Another problem was that the space at Rosedale was small and the acoustics very live. Not all singers were able to scale their voices down to an appropriate level. The move this season to Mazzoleni Hall at the Royal Conservatory seems a wise one. The hall is familiar, the acoustics are good and the series, now retitled Songmasters (with a punning reference to the already existing Mazzoleni Masters) now has the backing of the Conservatory with its good publicity.
Their next concert takes place March 6. The singers are the soprano, Mireille Asselin, and the baritone, Brett Polegato. The pianists are Andrist and Peter Tiefenbach. Andrist believes strongly that for a recital to make sense it must be structured round a central theme. The theme chosen for this concert is the way in which composers have been inspired by paintings. The major work in the program is Poulenc's Le travail du peintre. These are settings of poems by Paul Éluard and evoke the work of seven contemporary painters: Picasso, Chagall, Braque, Gris, Klee, Miró and Villon. The program also includes Debussy's Fêtes galantes. These are based on the Commedia dell' arte but mediated by Watteau's painting. Two Schumann songs from the collection Aus dem Liederbuch eines Malers follow. The next group contains settings of four poems from William Blake's Songs of Innocence: two of them by British composers (Walton, Britten); and two by Walter MacNutt (1910-96), a composer now chiefly remembered as the music director at St. Thomas's Anglican Church in Toronto.
Asselin was a student at the Glenn Gould School (where Monica Whicher was one of her teachers) and subsequently was a member of the Canadian Opera Company's Ensemble Studio. She has performed with the Metropolitan Opera, with the Toronto Symphony Orchestra and (many times) with Opera Atelier. Along with the tenor Lawrence Wiliford, she sings in Ash Roses, the CD of music by Derek Holman issued by the Canadian Art Song Project. You will also be able to hear her in Opera Atelier's production of Mozart's Lucio Silla, starting on April 7.
I first heard Polegato in the wonderful CD, To a Poet, settings by several composers of poems by Flecker, de la Mare, Housman and Hardy (CBC; not currently available). The first time I heard him live was in a Tafelmusik performance of Handel's Messiah. I thought then that I had never heard the bass solos better sung and I have not changed my mind since. Polegato is now much in demand. One of the roles that he has made very much his own is that of Kurwenal in Wagner's Tristan und Isolde. This spring he will again be singing it in Paris.
Bach and Brahms at Metropolitan United: In the Christian calendar Good Friday is the holiest day of the year. This year it falls on March 25. In the evening I intend to go to Metropolitan United Church for a performance of three works: the Brahms Requiem (with the soprano Gisele Kulak and the baritone Jordan Scholl as soloists), Brahms's Alto Rhapsody (with Laura Pudwell, mezzo) and Bach's Cantata No.78 (with soloists Alison Campbell, Claudia Lemcke, Charles Davidson and Jordan Scholl).
Lunchtime at the Richard Bradshaw Auditorium: The free lunchtime recitals at the Richard Bradshaw Auditorium in the Four Seasons Centre resume on Mar 15 when Kyra Millan, soprano and opera educator, presents a concert of arias and sing-along choruses, with artists from the COC Ensemble Studio. On Mar 17 Bob Anderson will conduct "Choral Journeys," from the Renaissance to contemporary Canadian works, with Charles Sy, tenor. On Mar 29 you can hear four tenors: Jean-Philippe Fortier-Lazure, Aaron Sheppard, Andrew Haji, Charles Sy.
University of Toronto (Walter Hall): Megan Quick, contralto, and Andrew Haji, tenor, will sing, on Mar 21, in Schoenberg's arrangement of Mahler's Das Lied von der Erde. Quick will also sing Die Waldtaube from Schoenberg's Gurre-Lieder. Mar 31 you can hear a free recital by the winners of the Jim and Charlotte Norcop Prize in Song and the Gwendolyn Williams Prize in Accompanying. "The Art of the Prima Donna" on Apr 1 is a staged and costumed program of romantic opera with works by Bellini, Donizetti, Verdi and others. The recital by the Cecilia Quartet on Apr 4 includes a new work by the composer and soprano Kati Agócs.
Quick Picks: Ilana Zarankin, soprano, and Laura McAlpine, mezzo, are the soloists in the Talisker Players presentation of "Spirit Dreaming: Creation Myths from Around the World" at Trinity-St.Paul's Centre, Mar 1 and 2. The program includes works by Somers, Kuyas, Beckwith, Tanu, Ravel, Villa-Lobos and Jaubert. Paula Arciniego, mezzo, will sing works by composers ranging from Grieg to Theodorakis in Heliconian Hall, Mar 4. Alliance Française de Toronto presents Guy Smagghe in a selection of songs from Félix Leclerc to Francis Cabrel, Mar 5. Evelina Soulis celebrates her 50th birthday with mezzos Maria Soulis and Katerina Utochkina in music by Monteverdi, de Falla and others in Heliconian Hall, Mar 13. Bruce Ubukata will give a vocal master class at York University's Tribute Communities Recital Hall, Mar 15. Xin Wang, soprano, and Derek Kwan, tenor, will sing an all-Canadian program with songs by Ho, Beckwith, Rickard and Tsuromoto on Mar 18 at the Canadian Music Centre. On Apr 7 the Women's Musical Club of Toronto presents a program by the violist Steven Dann and family, including soprano Ilana Zarankin.
And beyond the GTA: Bach's Mass in B Minor can be heard in the Centre in the Square in Kitchener on Mar 25. The soloists are Carla Huhtanen, soprano, Allyson McHardy, mezzo, Colin Ainsworth, tenor, and James Westman, baritone. Ainsworth will also give a free noon-hour recital at Conrad Grebel University College in Waterloo on Mar 23.
Hans de Groot is a concertgoer and active listener who also sings and plays the recorder. He can be contacted at artofsong@thewholenote.com.