Editorial and Op-Ed
Newsroom -
Editorial and Op-Ed
Written by Listings Dept
Monday, 30 August 2010 11:28
TO BEGIN, LET'S remind all those who think of Labour Day as the end of summer that the season officially continues until September 21. This little fact has musical, as well as meteorological, significance – because we at The WholeNote feel it's our mission, at this time of the year, to remind our readers that we're still in the midst of music festival season.
And September's festivals are remarkably diverse. Here in Toronto, we have the Ashkenaz Festival of Jewish music and culture, and the Small World Music Festival. Both festivals feature world music: in one case, progamming is specialized, exploring Jewish musical culture in its breadth and depth; by contrast, the Small World Festival is deliberately eclectic, featuring everything from Cuban salsa to Somali hip-hop.
Outside the city, there's even more festival activity. Chamber music is well represented by the Sweetwater Music Weekend in Owen Sound; the Prince Edward County Music Festival in Picton; and the Colours of Music Festival in Barrie. At Sweetwater, the featured guests will be the St. Lawrence String Quartet, who have just finished their big 20th anniversary season. The festival in Picton is run by pianist Stéphan Lemelin, who has assembled a group of fine chamber musicians. And Barrie's Colours of Music has grown into an impressive festival, featuring not just chamber music but also choral and orchestral performances.
And for jazz aficionados there's the Guelph Jazz Festival and the All-Canadian Jazz Festival in Port Hope. The Guelph festival is famous for an avant-garde approach, and this year is no exception. The Port Hope festival takes a proudly nationalistic stance, featuring many leading Canadian artists.
However, we're also well aware that September marks the beginning of the "regular" concert season. So we've asked our columnists to take a long view of the next concert season, to identify highlights for the coming year. To make their selections, they've pored over brochures and perused websites – and it's fair to say that in all cases they found themselves wishing they could mention more events than space permitted. One thing is clear: it's going to be a bountiful year for all kinds of music in and around Toronto.
One last thing: in the musical world, it's a custom to celebrate round-numbered anniversary years. Musical organizations take these opportunities to recall past glories, or simply to state, to quote a Sondheim song, "I'm still here." (I've seen good times and bum times, I've seen them all / And my dear, I'm still here / Plush velvet sometimes / sometimes just pretzels and beer / But I'm here.")
So, in this spirit, we at The WholeNote would like the world to know that our magazine is now 15 year old. From humble beginings, The WholeNote has grown to become Toronto's and Ontario's leading publication for classical, world, jazz and folk musics, with publication of 30,000 copies per issue and a website that's visited 14,000 times a month. We've survived good times and bad times – and we're still here.
—Colin Eatock, managing editor
PS: If I may use this remaining space for a personal note, I'd like to congratulate John Beckwith on his upcoming New Music Concerts programme (September 19). I won't call it a "tribute" concert, though: those are for composers who are either no longer with us or no longer active. Neither applies here.
Newsroom -
Editorial and Op-Ed
Written by Listings Dept
Wednesday, 26 May 2010 16:03
The Sharon Temple

THEY'RE COMING TO Toronto from far and wide – hoping, that their performances in our city will be their best yet. Expectations are high, competition will be intense, and they'll be under constant pressure to impress audiences here and around the world. And we all know how desperately these people crave attention and approval.

No, I'm not talking about the various artists of Luminato – performers of all description who will grace our stages from June 11 to 20. And I'm not talking about the jazz musicians who will take over the town during the TD Toronto Jazz Festival, from June 25 to July 4. I'm talking about world leaders attending the G20 Summit meeting, which takes place here on June 26 and 27.

Presidents, prime ministers and other heads of state will converge on our city, to do lunch, pose for photos, and possibly even have "frank discussions." (That's diplomatic language for fisticuffs.)And after a hard day of attempting to solve the world's problems, I'm sure that they'd like nothing more than to hear some good music. If they pick up copies of The WholeNote in their travels (concierges at Toronto's better hotels always have a supply), they'll find that they've come to the right place.

What's more, perhaps it would even have a beneficial effect on the Summit if the world's leaders took in a performance or two while they were here. Borrowing an idea from Molière: "if everyone learned music, wouldn't that be a means of bringing about harmony and of seeing universal peace in the world?"

Jazz is an excellent social lubricant – it puts everyone in a good mood. Perhaps a Saudi prince and a Chinese party official might strike an agreement while listening to Hilario Duran's Band at Harbourfront on June 26. Or maybe Barack Obama and Vladimir Putin would be moved to ratify an important treaty by Harry Connick Jr.'s show at the Canon Theatre on June 27.

The Europeans, however, may be harder to please: they're in a bad mood these days. But if they were bused to Kitchener on June 26 to hear members of the Kitchener-Waterloo Chamber Orchestra play works by Mozart, Kuhlau and Telemann, they could work out all their Euro problems on the ride back to Toronto.

If all else fails – if the G20 Summit appears in danger of breaking up without success or accord – I suggest packing the world's leaders off to the Sharon Temple, up Leslie Street, in York Region. This simple yet elegant building, built in the 1820s by a religious group called The Children of Peace, oozes with good will and serenity. And the added benefit of hearing a piano recital there (performed by Alexander Seredenko on June 27) could lead to the "universal peace" that Molière referred to.
After all, Molière wasn't pulling our legs – was he?

Colin Eatock, Managing Editor
Newsroom -
Editorial and Op-Ed
Written by Listings Dept
Thursday, 29 April 2010 15:35
Every year, swallows return to San Juan de Capistrano. The event, which occurs punctually on March 19, is cause for local celebration, and has made the California town famous throughout the world.

Similarly, we in Southern Ontario have cause to celebrate the annual return of a special flock. For eight years, The WholeNote's "canaries" – the choirs that populate our Canary Pages – have made an appearance in our May issue. But unlike Capistrano's swallows, which depart every year on October 23, we're pleased to say that most of our canaries make Toronto and environs their home year round, contributing to the musical life of our communities.

This year our Canary Pages contain more than 130 choirs. We've redesigned the layout, and we like the new look. In the directory, you'll find a wealth of information about choirs of every description.

It's fitting, we think, that we've chosen the month of May to publish our Canary Pages, as it's an especially busy time for choirs. After honing their skills and polishing their repertoire during the dark days of winter, spring is the time of year when choirs are at their musical peak. Large and small, professional and amateur, you'll find choirs, choruses, and vocal ensembles of every description in our listings. A quick tally reveals nearly 100 choral events happening this month.

With the Canary Pages as your guide, it's easy to learn more about a choir you might be interested in joining – and with so many choral concerts happening this month, you'll probably be able to hear that choir in concert some time in the next 30 days.

While there's much to celebrate on the choral scene this month, we also have cause to mourn. Our Choral Scene columnist, Benjamin Stein, pays tribute to the late Deral Johnson, for two decades the driving force behind choral music at the University of Western Ontario, in London. Stein points out that Johnson educated several generations of singers and conductors, including some of the most active professionals in the province. (I too sang under "DJ" at Western – and I can personally attest to the fact that no student, however modestly endowed with talent, was beneath his concern or beyond his ability to instruct.)

Also on the subject of vocal music, Christopher Hoile, who writes our On Opera column, points out that there's been a curious shift in the operatic calendar. While April has traditionally been the biggest month for opera in Toronto, May now wears the crown, with no less than ten staged and semi-staged operas on the boards this month.

What else does May have to offer? As you'll have no doubt noticed, both early music and world music are represented in our cover story. David Perlman's interview with Terry McKenna (lute), Bassam Bishara (oud) and Wen Zhao (pipa), sheds light on these related instruments, and the musicians who play them.

Last but not least, tucked away in Allan Pulker's Classical & Beyond column is something that shouldn't pass without comment: a free mini-concert at the Royal Conservatory on May 6, to which all WholeNote readers have been specially invited. We hope that many of our chamber-music enthusiasts take advantage of this opportunity to hear the Conservatory's ARC Ensemble.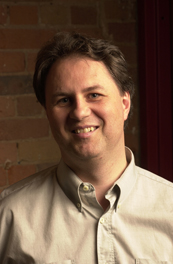 Colin Eatock, Managing Editor
Newsroom -
Editorial and Op-Ed
Written by Listings Dept
Wednesday, 31 March 2010 14:25
Our olympic coverage got off to a good start last month, with WholeNote publisher David Perlman's personal musings on the subject. Now the Winter Olympics are over – but it seems they were an inspiration to some of our columnists this month. Three of our regular writers have referred to the Vancouver games, in various ways. Lest anyone think this represents some kind of intentional "theme" in this issue of The WholeNote, rest assured that nothing could be further from the truth. Our writers make no attempts to coordinate their columns – in fact, we've never even had them all in same room at the same time.
Similarly, I'm sure there was no co-ordinated attempt, by various musical presenters around town, to transform the spring into a season of festivals. Yet that's what seems to have happened.
First out of the gate is the Hannaford Street Silver Band's 7th annual "Festival of Brass," from April 9 to 11, at the St. Lawrence Centre. This three-day event features youth and community bands from Canada and the USA, competing for the highly coveted Hannaford Cup. And the following week, from April 14 to 22, the Toronto Symphony Orchestra mounts a Sibelius Festival: five concerts featuring all seven of this composer's symphonies, conducted by Thomas Dausgaard. Soundstreams also gets into a festive spirit, with the return of "Cool Drummings" from April 27 to 29. This year's featured guest is American composer Steve Reich, with Nexus percussion ensemble playing a full programme of his music.
The Toronto Silent Film Festival isn't a musical event per se, but from April 11 to 15, there will be screenings of such films as The Black Pirate and The Adventures of Prince Achmed, with live music by various local musicians, including organists William O'Meara and Andrei Streliaev. Speaking of organists, the Organix Festival opens on May 3, with a fundraising concert. (The festival runs for all of May, so most of the listings will be in next month's magazine.) Also beginning in May, the Classical Music Consort presents Handel @ St. James, a week of (mostly) free concerts at St. James's Cathedral.
Easter falls in April this year, and in Benjamin Stein's choral column, you'll find information on Easter music from April 2 to 4. But there's another commemoration happening this month, just a few days later. From April 7 to 11, Tafelmusik anticipates the 40th anniversary of Earth Day with "Forces of Nature," a planet-themed audio-visual programme.
As well, April is usually a busy time for opera, and this year is no exception. There are plenty of big productions on the boards: the COC's Flying Dutchman and Maria Stuarda, Opera Atelier's Marriage of Figaro and Opera Hamilton's La Bohème.
But one smaller show that has especially caught our eye – and is featured on the front cover of the magazine this month – is Giiwedin ("North Wind") by composer/librettist Spy Dénommé-Welch and composer Catherine Magowan. The production, staged at Theatre Passe Muraille, from April 8 to 24, is a collaboration between two companies that specialize in the work of native peoples: An Indie(n) Rights Reserve and Native Earth Performing Arts. Appearing in the leading role of Noodin-Kwe, a 150-year-old native woman fighting for her land in Northern Ontario, is mezzo-soprano Marion Newman (herself of native ancestry). It looks like a unique operatic experience.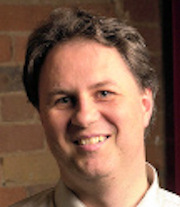 Colin Eatock, managing editor
Newsroom -
Editorial and Op-Ed
Written by Listings Dept
Wednesday, 24 February 2010 20:09
March has blown in – and with it a full slate of concert events in and around Toronto. There are almost 500 concert listings in The WholeNote, which is not unusual for one of the busier months of the year. But what is unusual is the way the concerts are distributed throughout the month. (We notice things like this at The WholeNote office.)


The week of the 15th to the 19th is a little thin: that's the week of the schools' March Break, so I suppose it's understandable that many groups have chosen not to perform at this time. But, as a result, the following weekend – March 26, 27 and 28 – constitutes a "perfect storm" of performances, with 76 concerts over three days.


For concert-goers, I suppose this is a good thing, although the sheer abundance of choices could be a tad overwhelming. But when things like this happen, as they occasionally do, I always wonder if concert presenters shouldn't perhaps be a little more prudent in their scheduling – lest they find themselves up against too much competition. Still, if each and every one of these 76 concerts attracts a large and enthusiastic audience, there's no harm done.


As well, two other aspects of the month's offerings stand out as noteworthy. For one thing, March is the busiest month for University music departments. Students who have been preparing all year are ready to show the world what they can do, in campus concerts in around Toronto. As many of these events are either free, or open to the public for a modest ticket-price, March is a month of good musical value.


Also, this month's WholeNote shows that the benefit concert is still very much a part of our musical life. In Ori Dagan's column, on page 47, you can read about some remarkable efforts to raise money for Haiti that have taken place in the jazz community. And on the opposite page, you'll see an advertisment for a particlarly impressive fundraising event. "Sing for Haiti," on March 7 at Metropolitan United Church, brings together six of the top choirs in Toronto, plus CBC announcer Tom Allen and singer-songwriter Melanie Doane. Met United has a seating capacity of about 800 – so with tickets priced at $20, this concert could raise $16,000 for Doctors Without Borders and Free the Children. Given the desperate situation in Haiti, let's hope that every ticket is sold.


In The WholeNote's Listings Section, you'll also find a benefit concert for University Settlement Music and Arts School on March 20, performed by soprano Anne Yardley, and mezzo Michelle Simmons, at St. George the Martyr Church. But this is just a prelude to a much bigger benefit concert the following month. On April 18, the piano duo team of Anagnoson and Kinton will appear at Glenn Gould Studio, to raise funds for University Settlement's programme for families in need.


Last but not least, the Three Cantors will take to the stage at St. Anne's Anglican on March 26 for a good cause. You can read more about this trio of singing Anglican clergymen, and their ongoing efforts to raise money for the Primates World Relief and Development Fund in Allan Pulker's column on page 20.


March winds are chilly in this part of the world – but there's plenty of music in the air, to help us all get through what's left of
the winter.


Colin Eatock, Managing Editor
<< Start < Prev 1 2 3 4 5

6

7 8 Next > End >>


Page 6 of 8