Editorial and Op-Ed
Newsroom -
Editorial and Op-Ed
Written by David Perlman
Wednesday, 28 March 2012 10:40
Preamble
This longer-than-usual Opener will begin with a coincidence of dates, and then eventually make its way, in a great wobbly orbit, back to where it began.
PHOTO FRED CALVERT

The coincidence (1): June 8 2004 was the last occasion on which, from an earthbound perspective, the planet Venus was observed traversing the face of the star we call our sun. It is a phenomenon known to astronomers as the "transit of Venus," and it takes place twice in quickish succession (eight years apart) after which it doesn't happen again for either another 105.5 years, or else another 121.5 years. So the previous two were in December 1874 and December 1882 respectively; and the two following the 2004/2012 pair, will be in December 2117 and December 2125 respectively.

The coincidence (2): June 5 2012 will be the second of the two "transits" in our lifetimes. So for those of us who missed the June 8 2004 transit, you could accurately say the upcoming June 5 transit has become a "once in a lifetime" opportunity. That being said, June 5 2012 will also in all likelihood be the start of rehearsals for the Philip Glass/Robert Wilson opera, Einstein on the Beach, which will kick off Toronto's sixth annual 10-day Luminato Festival at the Sony Centre three days later (June 8). Einstein on the Beach, while largely composed, Glass says, in New Brunswick, has never been performed in Canada. This too, according to the publicists, will be a "once in a lifetime event."

Now On With the Story

March 19, 2012, around 10:30pm, Venus was not tickling Apollo's fiery chin. She was hanging out with some other shining celestial orb, low in the north-western sky, over Pearson airport. The two points of light were so close together that I had to rub my eyes to be sure I wasn't drunk. Even once I was sure I wasn't seeing double, I had to stop and wait, to see if the two points of light would resolve into an oncoming or receding airplane, travelling along my line of sight and therefore seeming for a moment to hang, still, in the night sky. But no, there they stayed, side by each, almost touching.

"Look," I said to my eldest son. "It's Venus and Jupiter. So close they are almost touching." (I said it with all the authority fathers muster when there's no-one around to contradict.) Aforementioned son, however, whipped out his smart phone. "I have a GPS-based app for that," he said. A few deft wiggles of the app-posable thumbs that I do not possess, and he held the ever-so-clever phone up to the sky. As if by magic, a star map gleamed from its screen, more densely populated with stars than the light-dimmed city night sky behind it, and with the name of each bright star superimposed on the screen. Fascinated, I watched as he turned slowly to the north west to bring "Jupiter and Venus," as I had proclaimed them to be, into alignment with the cosmos he held in his hands. The authority of fatherhood hung by a thread. "Jupiter and Venus" the smart phone said. Whew.

I pushed my luck. "Lucky the phone uses Roman rather than Scandinavian mythology" I said, "or Fricka would get jealous, and bloody Wagner would go on and on about it."

"I'm not even going to ask," he said.

The name John Percy deserves to ring as many bells for readers of this magazine as the name Gustav Holst should for (ear-)budding astrophysicists with iPods. Devotees of Tafelmusik, I daresay, will be more likely than most to already know the name of this University of Toronto Professor Emeritus of Astronomy and Astrophysics. It was John Percy, after all, who mentored Tafelmusik's The Galileo Project, and subsequently nominated it as Canada's entry in the International Year of Astronomy's 2009 Prize for Excellence in Astronomy Education and Public Outreach. Following this, in April 2009, as we diligently reported back then, the International Astronomical Union named a newly observed asteroid after Tafelmusik.

I would have been reminded of John Percy yesterday if he hadn't already been in my mind. Because yesterday Tafelmusik Media announced the release of The Galileo Project: Music of the Spheres TMK1001DVDCD (1DVD & 1 CD music soundtrack). "Conceived, programmed and scripted by Tafelmusik bassist Alison Mackay," the release proclaims, "[this] … fully-integrated concert program combines projected high-definition images from the Hubble telescope and Canadian astronomers with music by such composers as Bach, Monteverdi, Rameau, and Handel — performed completely from memory, exploring the fusion of arts, science and culture in the 17th and 18th centuries."

So as I say, I would have been reminded of John Percy, if I hadn't had a letter from him, just the other week, about the U of T's upcoming April 28 symposium on, wait for it, the "forthcoming June 5 transit of Venus at which we shall have Victor Davies give a short presentation about his opera The Transit of Venus. I'm really excited by this linkage of astronomy and music/theatre."

Winnipeg composer Victor Davies' opera, The Transit of Venus, was based on a stage play with the same name by Canadian playwright Maureen Hunter (who wrote the libretto for the opera as well). The play was first produced in 1997, the opera ten years later). But the particular transit that is their subject matter was not the 2004 transit, but the 1761/1769 pair — an event in the life of nations as fitting a backdrop for grand opera as any that one could imagine.

It was, after all, the equivalent of the space race, nation pitted against nation, using all the technological resources at their disposal, throwing "the works" into the battle for bragging rights to the precious information about the cosmos, its size and mysteries, that could be gleaned from precisely measuring and triangulating the march of Venus across the face of the sun.

Of course, opera for its purposes requires not only the stars but the star-crossed. In the case of Davies' and Hunter's opus, this is "the unfortunate Guillaume Le Gentil, French astronomer," who, according to Wikipedia, "spent eight years travelling in an attempt to observe either of the transits, [and whose] … unsuccessful journey led to him losing his wife and possessions and being declared dead."

The symposium on the transit of Venus takes place Saturday April 28, 2012, in Alumni Hall 400 at St. Michael's College, from 10am to 5pm. The symposium is free and no registration is required.

Other than, perhaps, excerpts from the CBC recording of Davies' opera during the coffee break, I offer no guarantee of music during the event (although Davies, I hear, will give a short presentation).

But "opera" which is the focus of this issue, means "the works," after all. In the case of science, I'd venture to say, that means openness to art, and for art, to science. There's all kinds of stuff in this issue that reflects this.

So a toast to "the works": to the sphere of opera, and to the opera of the spheres!

—David Perlman, This e-mail address is being protected from spambots. You need JavaScript enabled to view it
Newsroom -
Editorial and Op-Ed
Written by David Perlman
Monday, 27 February 2012 15:21
Pierre Juneau (October 17, 1922 – February 21, 2012)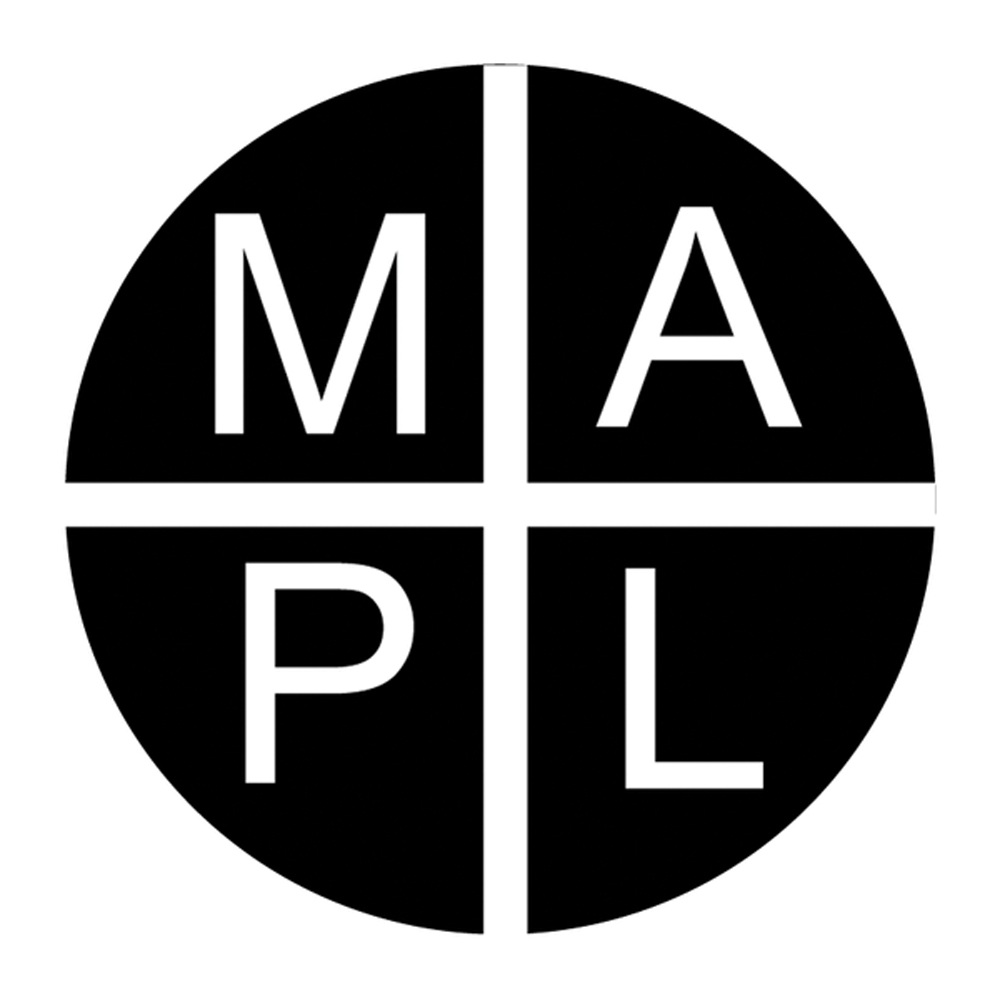 I must have known at some point in time that the JUNOs, whose annual mini-frenzy is currently upon us, were named for Pierre Juneau, but how easily we forget. How strangely fitting too, that news of his passing should have come right in the week we were tallying up, as we do every year, how many of this year's JUNO nominees in the classical and jazz categories we had already reviewed in The WholeNote's Discoveries pages before the nominees were announced.
(See David Olds' "CD Editor's Corner" for the details. Suffice it to say, here, that it's a record, year in and out, of which we are rather proud.)
But now, suddenly, there are achievements of far greater magnitude to talk about. It's just a bit difficult to figure out how much to say. For those of you who remember what Juneau achieved as the first chairman of the CRTC in the late 60s and early 70s, by helping ink the regulations requiring all Canadian radio stations to air 30% Canadian content, even this is too much explanation.
For those who either do not know, or remember, it's hard to know where to begin.
MAPL is probably as good a place as any to start. It's a little logo you will find on the corner of every single CD nominated for a JUNO in this or any other year, and something that every radio disc jockey knows how to spot instantly, and read, when shuffling into piles the CDs that qualify as Canadian content, and the ones that don't.
The M is for Music; the A for Artist; the P for Performance; and the L for Lyrics. Under Juneau's CRTC watch, to qualify as Canadian content a recording had to be "Canadian" in at least two of the four categories.
It was clunky, it was abused, it left holes big enough to drive multinational trucks through. It drew as much abuse as any affirmative action programme does. And it worked. It created a climate where quantity was needed, and gradually, out of that, as it always does, quality emerged.
The interesting thing is that it worked, and works, not just for the rock and pop artists, the singer-songwriters. It works, too, for the Canadian performer of Mozart, recorded by a Canadian engineer.
MAPL leaf forever, is what I say. But the irony is that it's often the performing elite, the ones who rose from the quantitative slime to shine to the point where they don't need the protection, who are the weakest defenders of the regulations that gave them the chance to excel.
In that regard it's rather like the musicians who have turned their backs on the battle to keep music alive in core school curricula, because they "never learned anything in school music programmes anyway."
Hmm. I wonder what Pierre Juneau would have made of that?
—David Perlman, This e-mail address is being protected from spambots. You need JavaScript enabled to view it
Newsroom -
Editorial and Op-Ed
Written by David Perlman
Wednesday, 30 November 2011 13:57
Photo Credit - KATIA TAYLOR

Faithful fans of my little column both know that from time to time I go into a rant here about how this is the one remaining piece of copy preventing the issue from going to press, and how much I hate being the one responsible for the magazine not going to bed. (Or as a slight variation, a rant about how much I hate the fact that it's the magazine that's preventing me from going to bed.)

So now that's over with, instead, a late night end-of-year toast to the best damned staff a publisher could ever wish for, and an acknowledgment of the fact that it's only because each and everyone of you, at one time or another is "the last to bed," that this little beauty ever gets to press.

A toast, I say, to the hard-working people:

… who work all night to rebuild the server when it crashes mid-cycle;

… who stay through blizzards to make sure the 65 listings that come in after deadline still get into the magazine even though we could just shrug and leave them out;

… who come up with a fantastic extra five hundred words at three am because a certain boneheaded editor in chief puts the same article in on two different pages;

… who stay long past midnight rejigging the routes for our thirty drivers because aforesaid boneheaded e.i.c./publisher gets the production schedule so terribly wrong even though he's done it 174 times;

… who work half the night on the ad tracking sheet because they've spent all day hand-holding someone who's never made an ad before through the process of making one;

… who right now sits patiently waiting for this last piece of copy, to make one last beautiful page;

… so our loyal printer can get in his car at two am and pick up page proofs;

… so we can still make our deadline in spite of the fact that the publisher was so busy toasting his staff that he forgot what he was trying to say, and sat staring at the computer screen for half an hour after writing this sentence, thereby nearly undoing all the hard work of the aforementioned best damned staff a publisher could ever wish for.

So, what else?

Oh yes, in case you haven't noticed, dear readers, this is OUR DOUBLE ISSUE.

DO NOT phone me on January 2 to yell at me because The WholeNote has not arrived at your library. I will yell at you for demonstrating that you do not read my editorials.

To all, may music move you in many ways as you make your way through the joys and pains of the season.

To those who make the music, thereby giving us a reason for doing what we do, long may you prosper (or alternatively, may you prosper before long).

And now, to bed.

—David Perlman, This e-mail address is being protected from spambots. You need JavaScript enabled to view it
Newsroom -
Editorial and Op-Ed
Written by David Perlman
Monday, 31 October 2011 15:34
October 13 I felt like I knew a whole lot more about my fellow-Ontarians' attitudes to the arts than I did the previous day. I knew, for example, that:
• 83% of Ontarians listen to music on a local radio station at least once a week
• 45% listen to music through a website or other streaming radio
• 79% of Ontarians read articles in newspapers or magazine at least once a week
• 60% attend professional music concerts "at any frequency,"  another 55% attend professional stage plays or musicals and 51% visit art museums or art galleries
• Of the 43% of Ontarians who dance socially, 61% said it is "very important" to them
• 80% of respondents who visit art museums and galleries also reported it is "very important" to them. The home is the predominant setting for engaging in music (89%), dance (51%) and visual arts (71%) activities
• 45% and 48% of respondents do music and dance activities in restaurants, bars or night clubs, respectively
• Ontarians who engage in participatory music activities attend concerts by professional musicians at a rate that is two to three times higher than those who do not
• 95% of Ontarians said they would like to be doing more arts activities than they are doing now.
The thing that happened overnight between October 12 and October 13 to make me so much better informed was that the Ontario Arts Council (OAC) released the findings of a major commissioned report, the Ontario Arts Engagement Study, that looked at "the full spectrum of arts activities from traditional audience-based activities (such as attending performing arts events or visiting an art gallery) to personal practice activities (such as playing a musical instrument, painting, or taking dance lessons), including arts participation via electronic, print and digital media (such as radio, television or the Internet)." And it explored "the importance of these arts activities to Ontarians, the settings in which arts activities take place, the relationships between personal arts practice and attendance, and the patterns of engagement across regions and demographic groups such as age and gender."
So as I said, October 13 found me better informed than I had been the day before, but not necessarily a whole lot wiser.
Thankfully along with the report there was a "List of Things To Think About" (for people like me, I guess, who find information a obstacle to thought).
"The report raises questions and implications for arts organizations seeking to enhance their relationships with audiences" it said, and went on with its questions. There were eight. So far I've got as far as three:
Given the pivotal role of electronic, print and digital media in the landscape of arts engagement, how might arts organizations reach more deeply into the population through these media?
How will online activities, such as downloading music, change the way we deliver our artistic product?
How can arts organizations move forward and meet audiences, especially the younger ones, where they are and where they want to be?
Aha. Now there's a plan …
Newsroom -
Editorial and Op-Ed
Written by David Perlman
Sunday, 02 October 2011 10:39
There was once upon a time a creek so dark and murky that it took its name from the colour of its waters.
One particular summer, it rained so much that the creek became a roaring river too wide to leap or swing across; and in its temporarily swollen waters, Crocodile took up residence, lurking opportunistically, with only eyes and nostrils showing.
All up and down the creek's one bank Monkey foraged tree to tree till almost all the fruit on that side was gone. Finally, there was only one granadilla, somewhat wrinkled, still up for grabs. Monkey eyed it dubiously, then hungrily gazed at the fruit-laden trees on the far bank, then apprehensively down at the dark water.
"Hey Monkey, I can carry you safely to the other side on my back" said the almost invisible owner of a very impressive voice. "You won't even get your feet wet. I promise."
"Oh great!" said Monkey, and hopped on.
But once too far from shore for Monkey to hop off, Crocodile said "Monkey I am hungry. Prepare to die." "But how can that be?" said Monkey, puzzled. "I mean, you promised."
"I don't have to keep promises," said Crocodile. "After all, I am a crocodile."
"Well how was I to know you were a crocodile," said Monkey. "You see, I left my brain — the tastiest part of me, by the way — hanging from that tree back there. I am reconciled to my fate. But I beg you, carry me back to get my brain, first. That way you get the tastiest bit, and my spirit can depart my body in peace instead of wailing forever through these woodlands in search of my lost mind. I beg you, just let me put my brain back in my head, and I promise I will hop back on and you can have your way with me."
Safely back in the tree, Monkey plucked her brain from the tree where it was dangling, and put it back into her head through her mouth, careful not to spill even the tiniest drop.
"Hey Monkey, what about your promise?" asked Crocodile after a while. "Oh, that" said Monkey. "What kind of idiot do you think I am? Anyone with even half a brain can see that you are a crocodile."
Blue Pages
Swing merrily through the branches of this year's 2011/12 Blue Pages, dear reader, and the fruits of your labour will be that you come away with a much richer sense of the variety and curatorial creativity that continue to make the Southern Ontario music scene one of the most vigorous and diverse anywhere. These 164 profiles, written by the presenters themselves, are not of the largest, or smallest, or tamest or wildest of the musical presenters out there, but rather, some of each. Our dedicated team at The WholeNote has been rounding up these profiles since mid-summer but, our best efforts notwithstanding, there are always, by deadline, potential Blue Pages members that this year remained uncorralled. So check back online regularly and watch the forest grow!
Hats off, finally, to you, the true blue audience for live music in our neck of the woods, day in and day out. After all, without you, what would be the point?
—David Perlman, This e-mail address is being protected from spambots. You need JavaScript enabled to view it
<< Start < Prev 1 2

3

4 5 6 7 8 Next > End >>


Page 3 of 8