Current Contests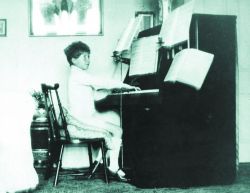 Born on St. Cecilia's Day and named 25 times in this issue of The WholeNote.
Miss Ethel taught piano using the Seppings Music Method: "… taught to feel a great sense of key relationships, which is valuable even in these days of atonality."
Know our Mystery Child's name?
Send your best guess to This email address is being protected from spambots. You need JavaScript enabled to view it. by November 24.
At home in London, England, 1921.
Like children, live music organizations require patience, humour, tough love and vast amounts of round-the-clock loving attention, from remarkable people. Like parents, their reward is the knowledge that they have nurtured, for a time, something beautiful that hopefully will outlive them and make the world a better place.
Who are your BLUE PAGES heroes?
Pick one "musical hero" — sung or unsung — responsible for the well-being of any "entity" profiled in our BLUE PAGES this year. In 50 words tell us why you chose them! Email your entries to This email address is being protected from spambots. You need JavaScript enabled to view it. by October 23, 2013.
The film festival? Or the opera
house?
With Danna? Or Mozart?
A devil's knot of a decision.
Know our Mystery Child's name?
Send your best guess to
This email address is being protected from spambots. You need JavaScript enabled to view it. by September 24.
Win concert tickets and recordings!
CONGRATULATIONS TO OUR WINNERS!
 Bill Wilson won Canadian Opera Company tickets for Così fan tutte, directed by Atom Egoyan (January 2014). Three readers have won soundtrack CDs for Egoyan films with scores by his long-time collaborator — composer Mychael Danna. The following comments on each of the scores are by Egoyan himself.  Janos Gardonyi wins ARARAT. "Mychael does an astonishing job of blending Armenian film music, sacred moments from our liturgy and choir, and finding his own orchestral vision."  Claudia Krawchuk wins EXOTICA. "One of the breakthrough examples of 'world music' that brought Mychael to my attention, it's the only score where many of the themes were explored before we started shooting."  Annie Odom wins FELICIA'S JOURNEY. "A crazy mix of pure Celtic, atonality, 50s kitsch pop and Mantovani. This is one of Mychael's most inventive and exploratory scores."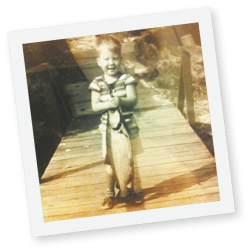 Catch him soon, at the Four Season's Centre for the Performing Arts, in a Wilde Bible story.
How about THIS on a platter?
Know our Mystery Child's name?
Send your best guess to This email address is being protected from spambots. You need JavaScript enabled to view it. by April 21.
Win concert tickets and recordings!
Strauss' Salome, to the horror of her stepfather Herod, demands the head of John the Baptist in return for her Dance of the Seven Veils. Atom Egoyan directs Erika Sunnegårdh, Martin Gantner and Alan Held, Richard Margison and Hanna Schwarz. Conducted by Johannes Debus (Derek Bate, May 22). A wicked night out for two (May 22) awaits Eileen Best.
Viva Verdi! Celebrating Verdi's 200th, the Etobicoke Philharmonic Orchestra is joined (May 24) by Jeffrey Carl, baritone, Rachel Cleland, soprano, and Richard Margison, tenor, for opera highlights. Susan Callaghan wins a pair of tickets.
---